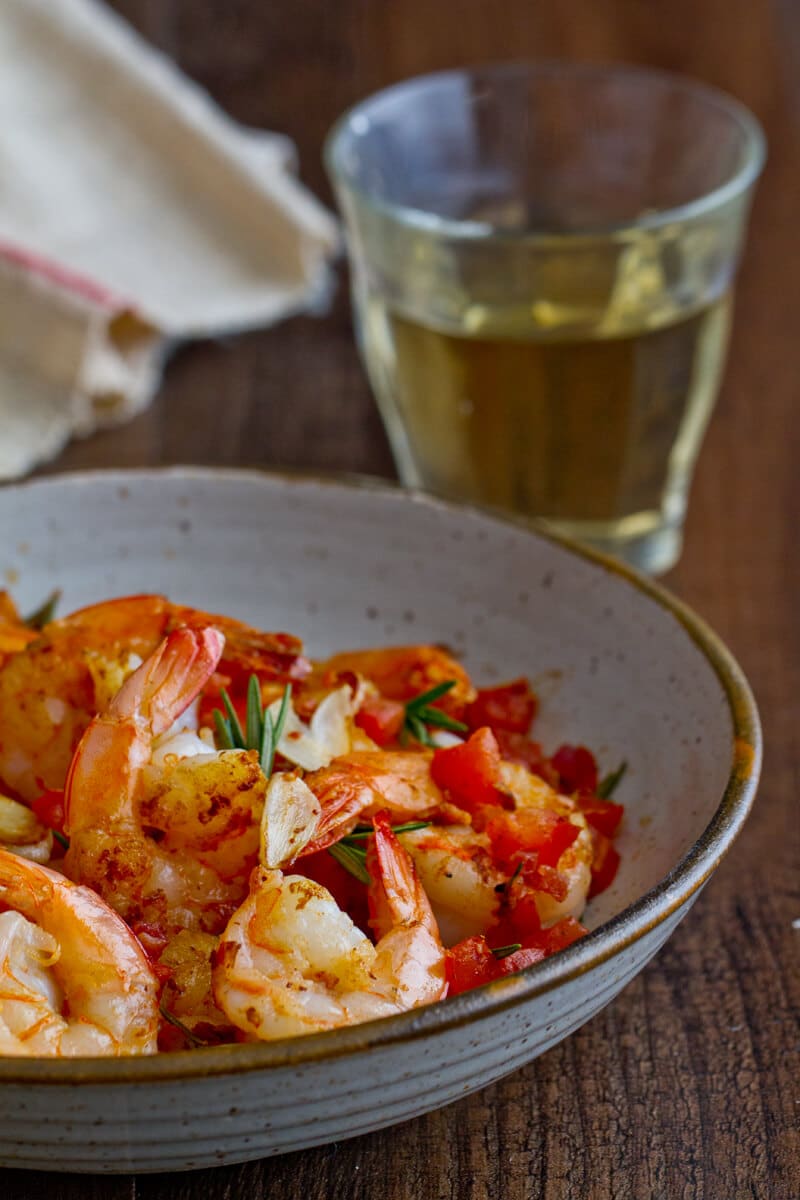 Simple enough for a weekend and tasty enough for a party… Shrimp with Crispy Pancetta, Tomatoes and Rosemary!
A good friend of mine is planning her first trip to Italy and so we've been talking almost non stop about it during our weekly walks. We've talked about the climate, what to see and do, what to pack and of course… the food!
Venetian Cicchetti
All this talk brought  to mind one of my favorite things I discovered on my trip to Italy – Venetian Cicchetti. Cicchetti are  small, appetizer bites that one enjoys with a  glass of wine at various bacari (local bars) throughout Venice either at lunch or during "happy hour". Incredibly civilized, don't you think?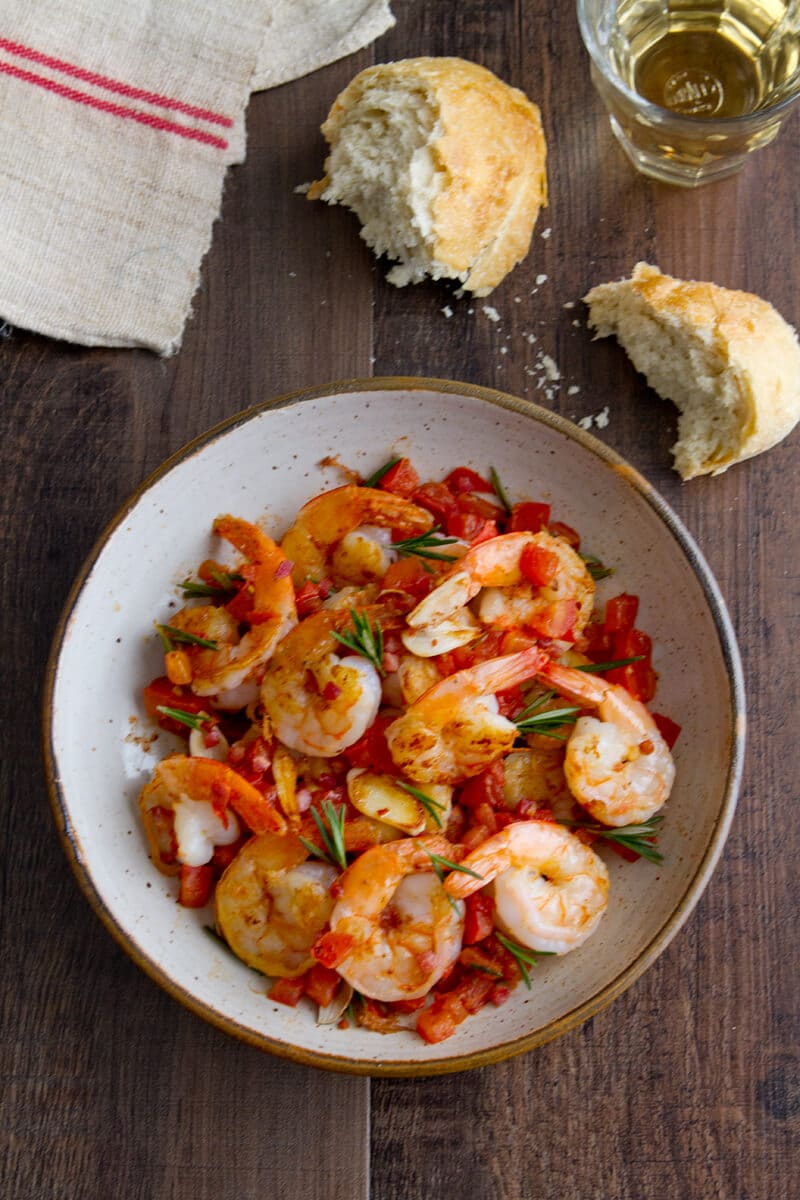 Offerings are as as varied as the bacari themselves – tidbits of seafood, shellfish, meatballs, cheese and crostini of all descriptions may be on offer with many bacari's specializing in several different types.  If you find yourself in Venice, I highly recommend that you forgo a traditional dinner and instead "graze" your way through the canals of Venice.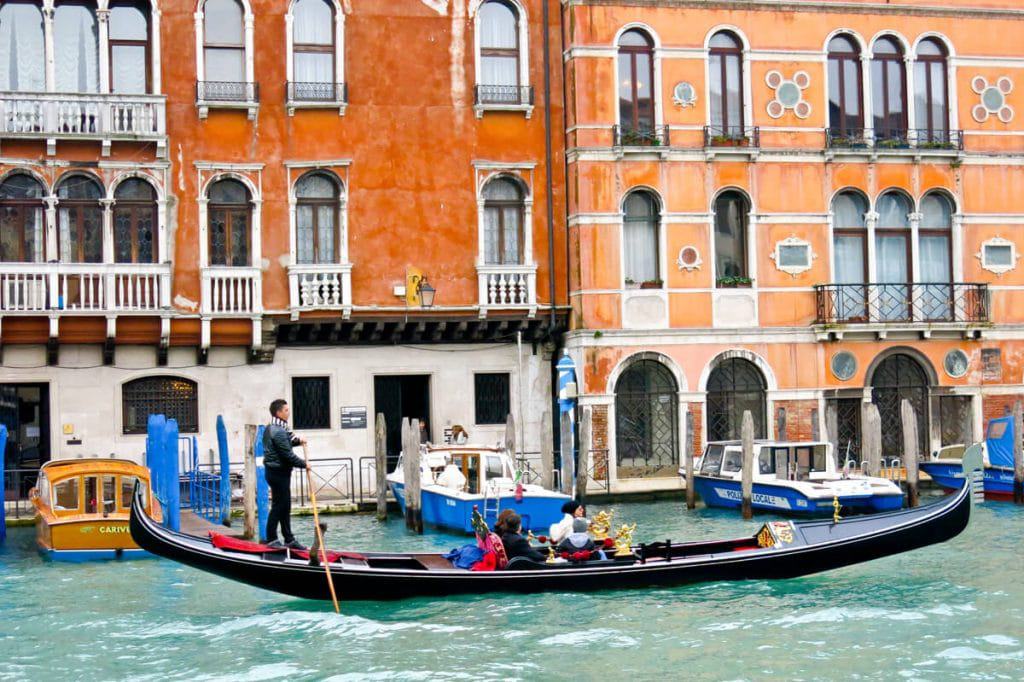 Upon returning home, I started researching recipes for some of the Cicchetti we had on our trip – one of my favorites is this Shrimp with Crispy Pancetta, Tomatoes and Rosemary. Meant to be served as a snack with a glass of wine, I've found it to be an incredibly versatile recipe – which is one of the things that I love about Italian cuisine. Serve this Shrimp with Crispy Pancetta, Tomatoes and Rosemary with  a glass of wine before dinner or as a  main dish served with either some good bread for dipping or over pasta or zucchini noodles. It's  quick, easy and delicious.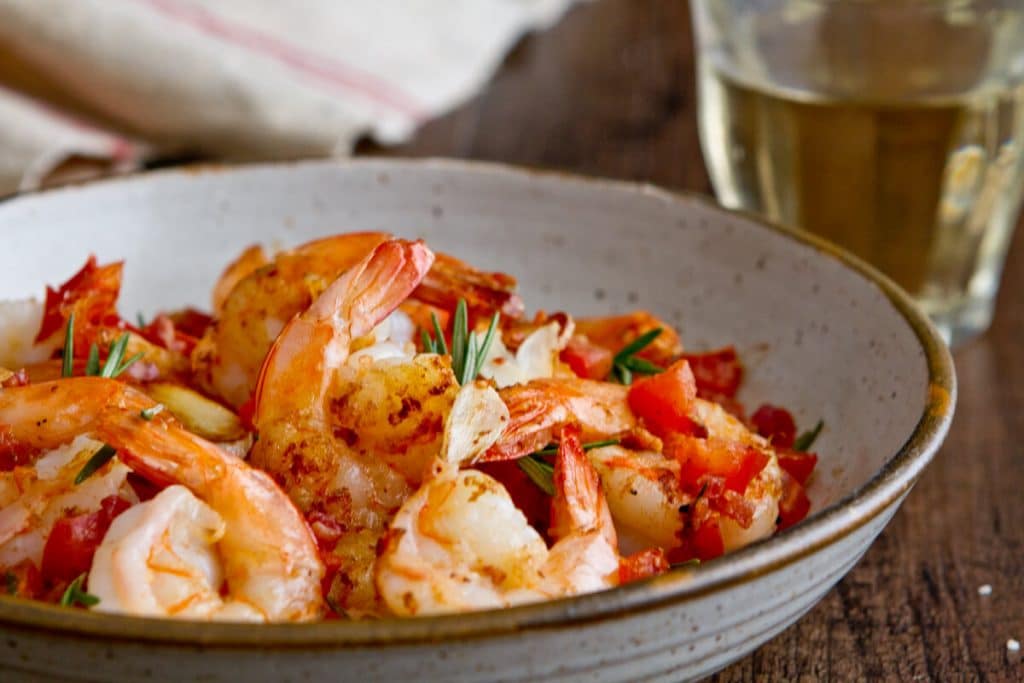 With the weather beginning to turn from summer into fall, it bridges that gap in being light but with enough "heft" to satisfy those beginning cravings for heartier fare. So sit back, pour a glass of wine, and you might  just convince yourself your are in Italy when snacking on these fabulous shrimp – Salute!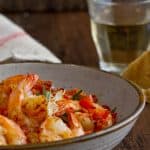 Shrimp with Crispy Pancetta, Tomatoes and Rosemary
Ingredients
8

oz.

pancetta

cut into 1/4 inch dice

1/4

cup

extra virgin olive oil

1

lb.

peeled and deveined shrimp

20 -25 count

6

cloves

garlic

thinly sliced

1/2

cup

dry white wine

4

large sprigs fresh rosemary or 2 teaspoons dried

4

roma tomatoes

cored and diced

salt and pepper to taste.
Instructions
In a large skillet, heat 1 tablespoon of the olive oil over medium high heat.

Add the pancetta and cook, until the pancetta is crispy - about 3 - 4 minutes.

Remove the pancetta from the pan and reserve.

Add another tablespoon of olive oil and add the about 1 third of the shrimp, adjusting the amount so that the shrimp aren't crowded.

Cook the shrimp for 3- 4 minutes and then flip.

Cook for another 2 - 3 minutes until the shrimp are pink and opaque.

Remove the shrimp to a plate an keep warm.

Repeat - add another Tablespoon of oil to the pan and let heat for a minute.

Add the remaining shrimp and cook.

Remove the shrimp.

Add the remaining Tablespoon of oil to the pan and heat for 1 minute.

Add the garlic and cook for about 45 seconds until the garlic is browned.

Add all the tomatoes and cook until the tomatoes are softened, about 3 minutes.

Add the wine and rosemary, stirring to scrape up any browned bits on the bottom of the pan.

Cook for 5 - 7 minutes until the wine has evaporated and the tomatoes have broken down.

Add the pancetta and the shrimp and stir to re warm.

Taste the sauce and season with salt and pepper as desired.

Remove the rosemary sprigs and serve in a low bowl with forks as an appetizer or in individual bowls with some good crusty bread for scooping up all that lovely tomato sauce.
Nutrition Facts
Shrimp with Crispy Pancetta, Tomatoes and Rosemary
Amount Per Serving
Calories 2047
Calories from Fat 1350
% Daily Value*
Total Fat 150g 231%
Cholesterol 1292mg 431%
Sodium 5048mg 210%
Potassium 1557mg 44%
Total Carbohydrates 21g 7%
Protein 124g 248%
* Percent Daily Values are based on a 2000 calorie diet.
Save
Save
Save
Save
Save
Save