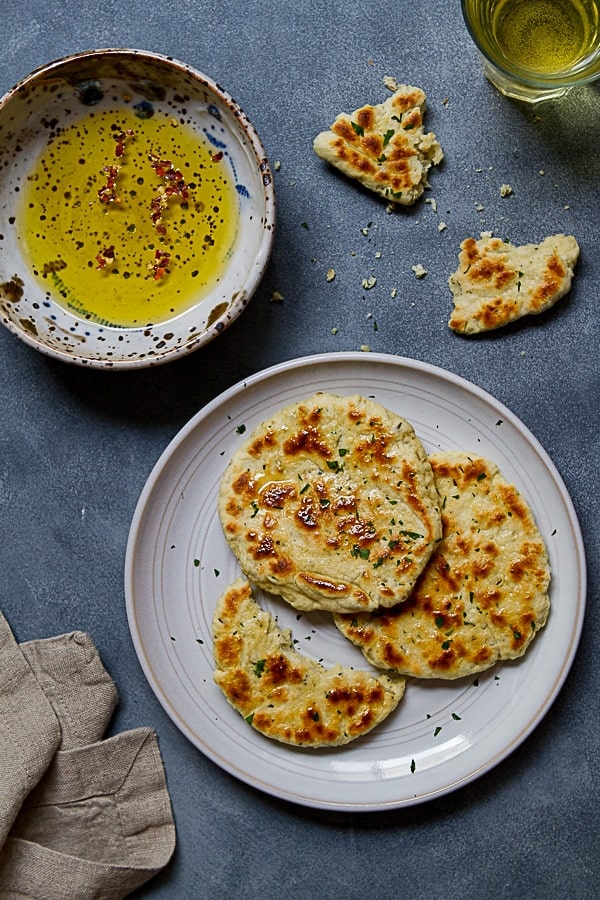 Tender, moist and flavorful these incredibly easy, 30 minute no yeast Yogurt Flatbreads go with just about everything!
Which is fabulous because I always forget about the bread.
It's not that I don't love bread – I do – especially homemade bread.
And that's the problem. I always "think" I am going to make homemade bread to go with the soup or the salad I am making for dinner. But somewhere between "thinking" and "doing" life seems to happen and all of sudden it's 5:00 and I haven't made the bread. In fact, I haven't even started it.
Oops.
…