Welcome summer with this Aperol Tequila Cocktail - the Part Time Lover! If you're a fan of an Aperol Spritz you are going to love this tequila cocktail recipe! Lemon juice and Elderflower liqueur smooth out the edges of this sweet, tart and juicy sipper!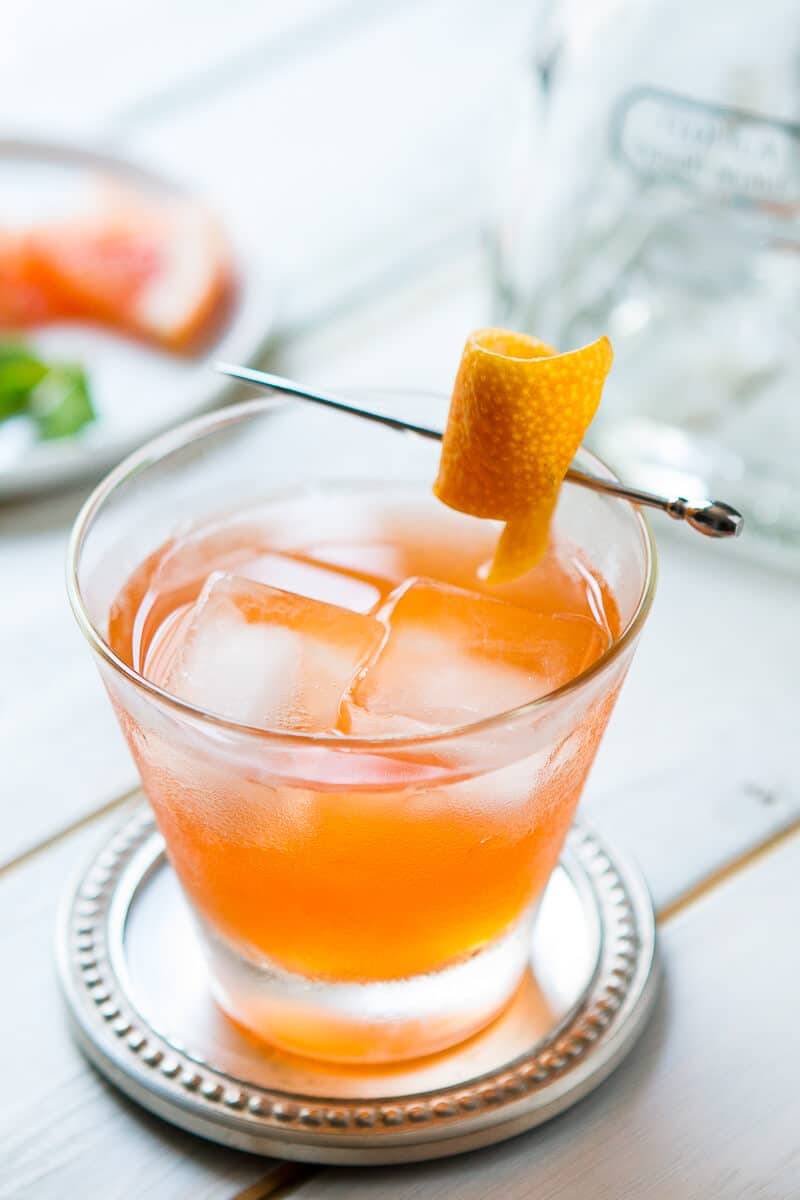 When it comes to tequila, I'm pretty much in the margarita camp - and if you've been reading a while, you'll will have figured that out! Hibiscus, tamarind and even hatch chile margaritas - I've posted more margaritas than any other cocktail here on the Table!
But tequila is far from a "one trick pony" spirit, and I decided that it was high time to start exploring other cocktails with tequila. Ah, but where to start?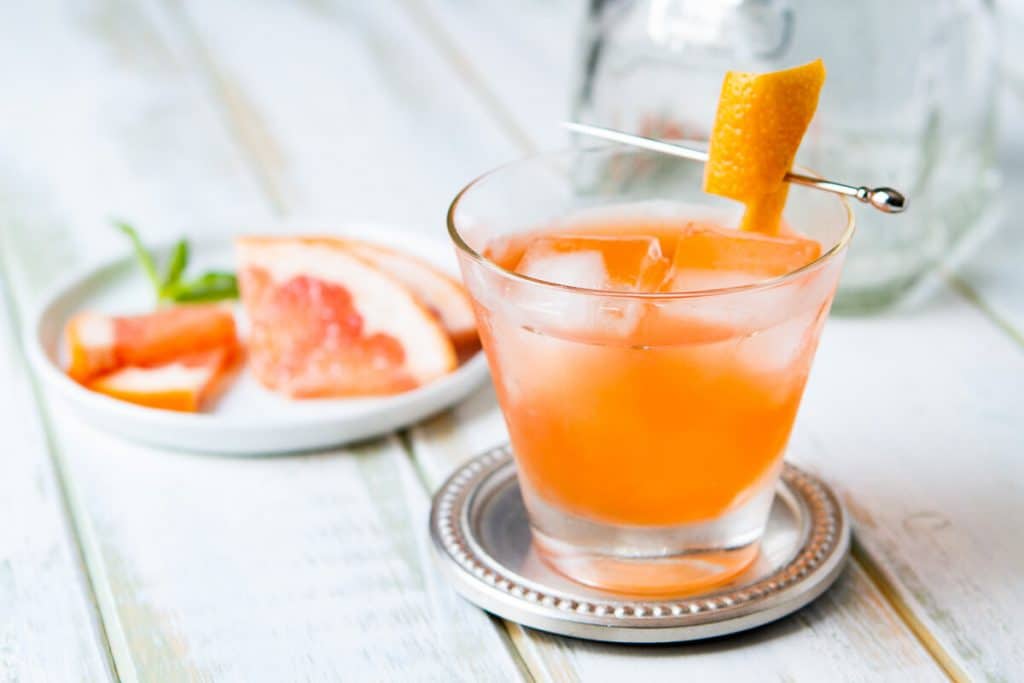 Well, I had a very large bottle of Patron Silver in the bar so.... I started with that! Perusing the web, I came across this tequila cocktail recipe- the Part Time Lover and was intrigued - and when I saw it was made with Aperol I knew I was going to make this drink!
And I'm really glad I did! Refreshing and citrusy, with just a trace of bitterness from the Aperol, this tequila cocktail was made for warm summer evenings spent on the patio....
To make this Tequila cocktail you're going to need:
Aperol
a Blanco tequila like Patron Silver
fresh lemon juice
Elderflower liqueur
Cocktail shaker and a jigger or measuring spoons
What is Aperol?
An Italian Aperitif, it's made from a number of botanicals including cinchona, rhubarb, and gentian. With a low ABV (alcohol by volume) of 11%, Aperol is ideal for drinking by itself or as an ingredient in a cocktail.
What Does Aperol Taste Like?
Aperol is sweet, with a strong orange/mandarin flavor. Like most aperitif's, it has a bitter edge to it, but it's far less bitter than Compari.
What can you substitute for Aperol?
Compari is the best substitute but it lacks Aperol's strong orange flavor. You can find Aperol in most liquor stores and even some grocery stores. It's not very expensive and really versatile - definitely something you'll want in your liquor collection!
Do you need to refrigerate Aperol?
If you plan to use it quickly, there is no need to refrigerate Aperol. If you plan to keep it around for a while, refrigerating it will help preserve it's flavor.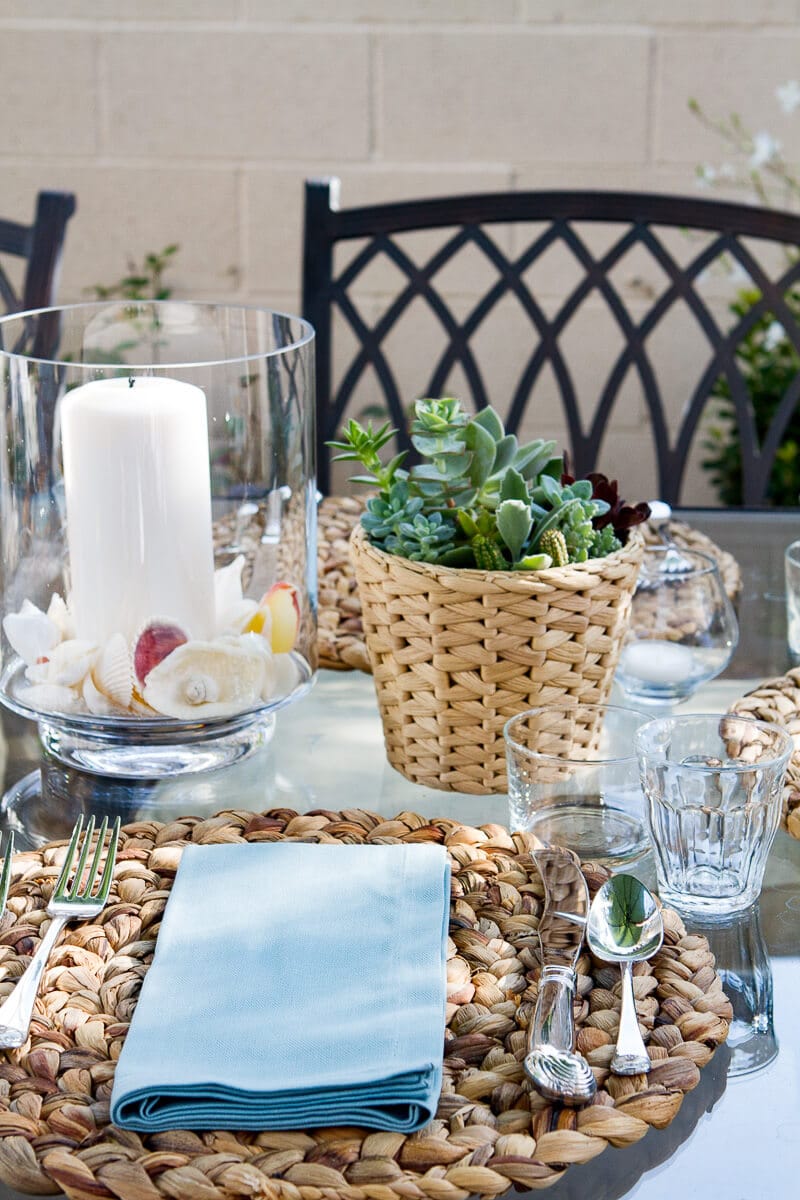 How to make this Tequila Aperol Cocktail
Combine the Tequila, Aperol, lemon juice and elderflower liqueur in a shaker.
Shake the cocktail for 10 seconds.
Place ice in a rocks glass and pour the cocktail over. Garnish with an orange twist if desired.
If you liked this Aperol Tequila cocktail, I'd love for you to give it a 5 star rating! Cheers! Nancy
Cheers! Nancy
Tequila Cocktail Recipe
📖Recipe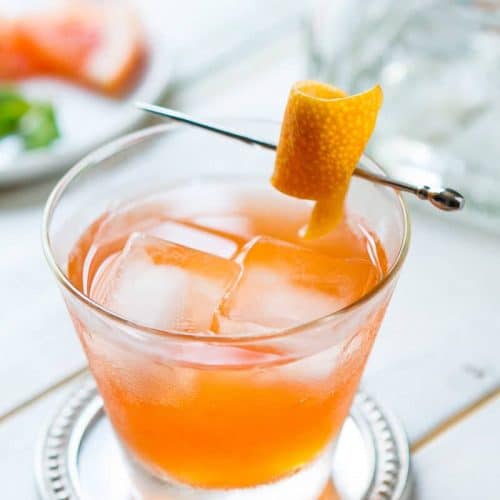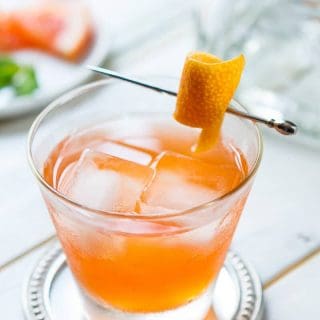 Ingredients
1 ½

oz.

blanco tequila

½

oz.

aperol

½

oz.

elderflower liqueur

¾

oz.

lemon juice

2

dashes angostura bitters

orange peel for garnish
Instructions
Place ice in a shaker. Add all the ingredients. Shake for 30 to 45 seconds. Pour over ice and garnish with an orange peel.
Nutrition
Calories:
186
kcal
|
Carbohydrates:
9
g
|
Protein:
0
g
|
Fat:
0
g
|
Saturated Fat:
0
g
|
Cholesterol:
0
mg
|
Sodium:
0
mg
|
Sugar:
7
g
|
Vitamin C:
8.3
mg