Not a Negroni fan? Try the Contessa!!!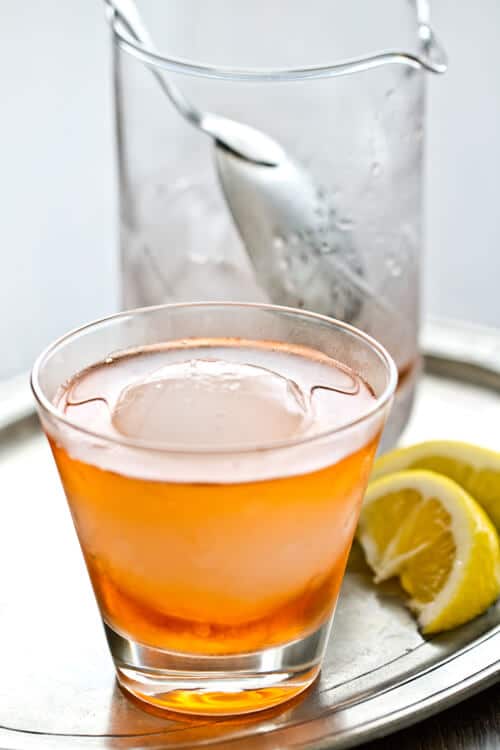 In case you missed it, this is Negroni Week.   A week where we can channel our inner Sophia Loren, don a pair of oversized dark shades and perch ourselves at a cute little outdoor cafe and feel virtuous indeed while we sip a Negroni! Seriously though, if you love Negroni's it's a great way to enjoy this classic cocktail and raise funds for charities around the  world.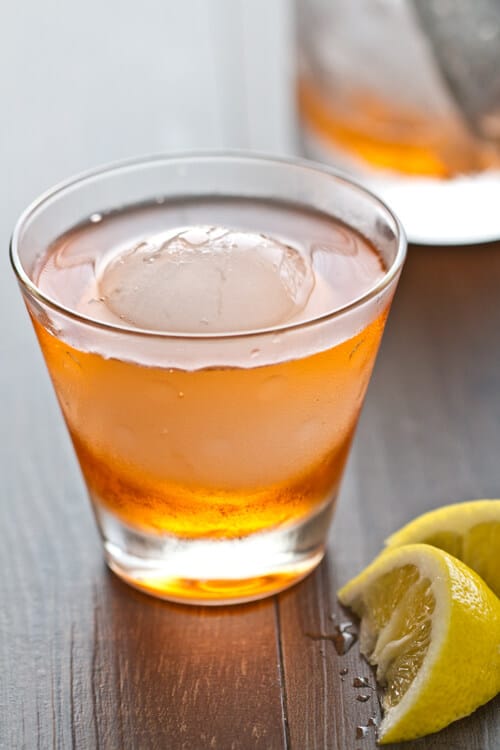 But there is just one teensy, tiny problem. What if you don't like Negroni's? Or, you're not even sure what they are? So a bit of background.  The Negroni was  created at Bar Casoni in Florence, when Count Camillo Negroni ordered an Americano – i.e. sweet vermouth, Campari and club soda and asked the bartender to make it a little stronger. So, the bartender swapped the club soda for gin – and a classic cocktail was born.  It's fully understandable that not everyone loves them – equal parts Compari, sweet vermouth and gin can be a bit much – especially if Compari's strong bitterness isn't your "thing".
I get it. Much and all as I enjoy a good Negroni there are times when they are just too bitter for me. So, how does one participate without  um.. actually drinking a Negroni?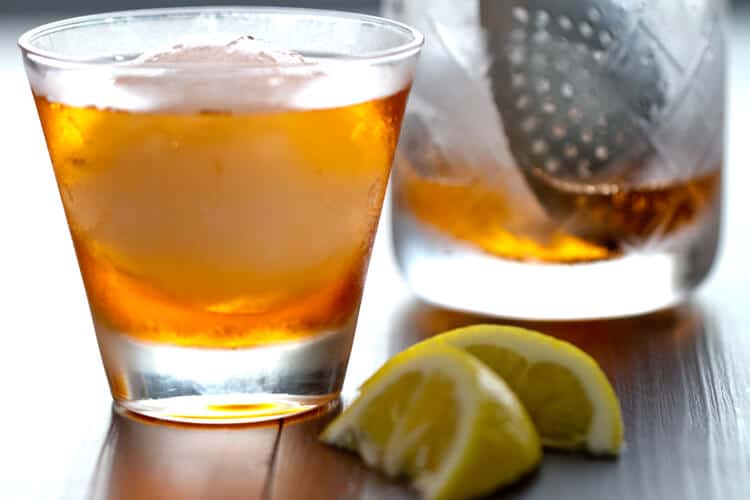 Well, lucky for you (and me!) there are lots of variations on this classic cocktail. One of my favorites is the Contessa Cocktail, developed by John Gertsen, a bartender at Boston's Drink. The Contessa Cocktail is a lighter, less bitter twist on the classic and is my choice for Negroni Week!
Made with equal parts Aperol (sometimes referred to as Compari's sweeter cousin), gin and dry vermouth, it might just be one of summer's perfect sippers. Citrusy and refreshing,the Contessa Cocktail  has just a hint of bitterness from the Aperol which makes it a perfect before dinner sipper – preferably with some tasty appetizers like this Artichoke and Roast Red Bell Pepper Tapenade.
So, if you need me, I'm the one with the large sunglasses and the Contessa Cocktail in her hand!
Contessa Cocktail
5 minPrep Time
5 minTotal Time
Ingredients
1 oz. Aperol
1 oz. gin (I liked Ford's in this, but Hendricks or your favorite gin works too!)
1 oz. dry vermouth (I used Dolin which I highly recommend)
4 dashes Regan's Orange Bitters
Instructions
In a mixing glass combine the Aperol, gin and dry vermouth.
Add ice.
Stir for 30 - 45 seconds until the cocktail is nicely chilled.
Pour over ice into a rocks glass.
Add bitters.
Serve!
http://www.acommunaltable.com/contessa-cocktail/
Save
Save
Save
Save