Latin Market Shopping Guide
Ever wondered about shopping in a Latin Market? Wonder no more! Here's my handy Latin Market and Ingredient Guide with everything you need to explore your local Latin market!!!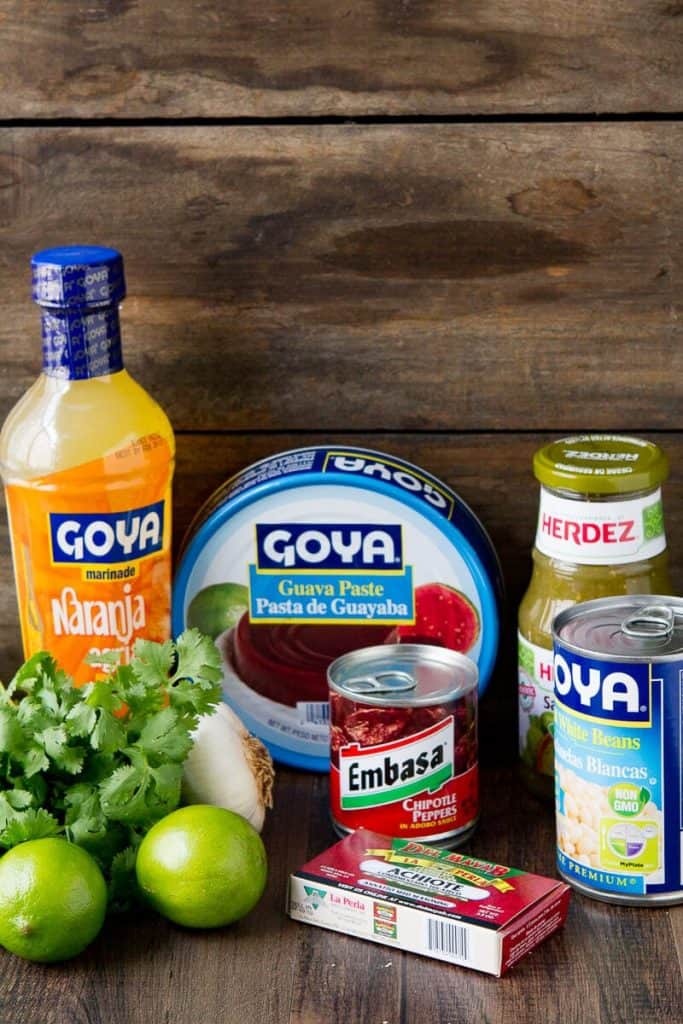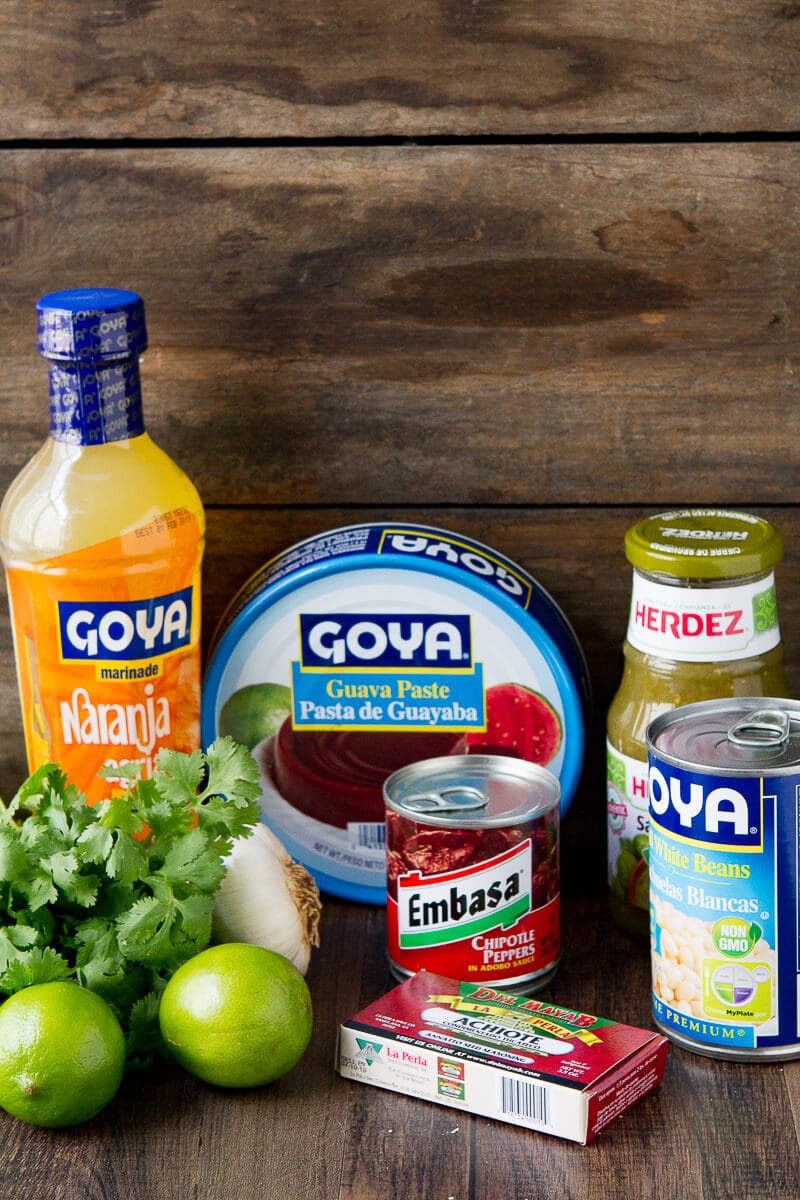 You've passed it a thousand times. Or you already shop there. But whether you are a regular shopper or have never crossed the threshold of your local Latin market, here's my Latin Market and Ingredient Guide with a list of all the things you should buy at the Latin market! As you can see, it's a long list!!!
Shopping at ethnic markets is one of my favorite things to do and one of the best ways to learn more about other culture's cuisines. Not only can you find unique and flavorful ingredients, but in many cases prices are lower than your local grocery store!
What to Buy at the Latin Market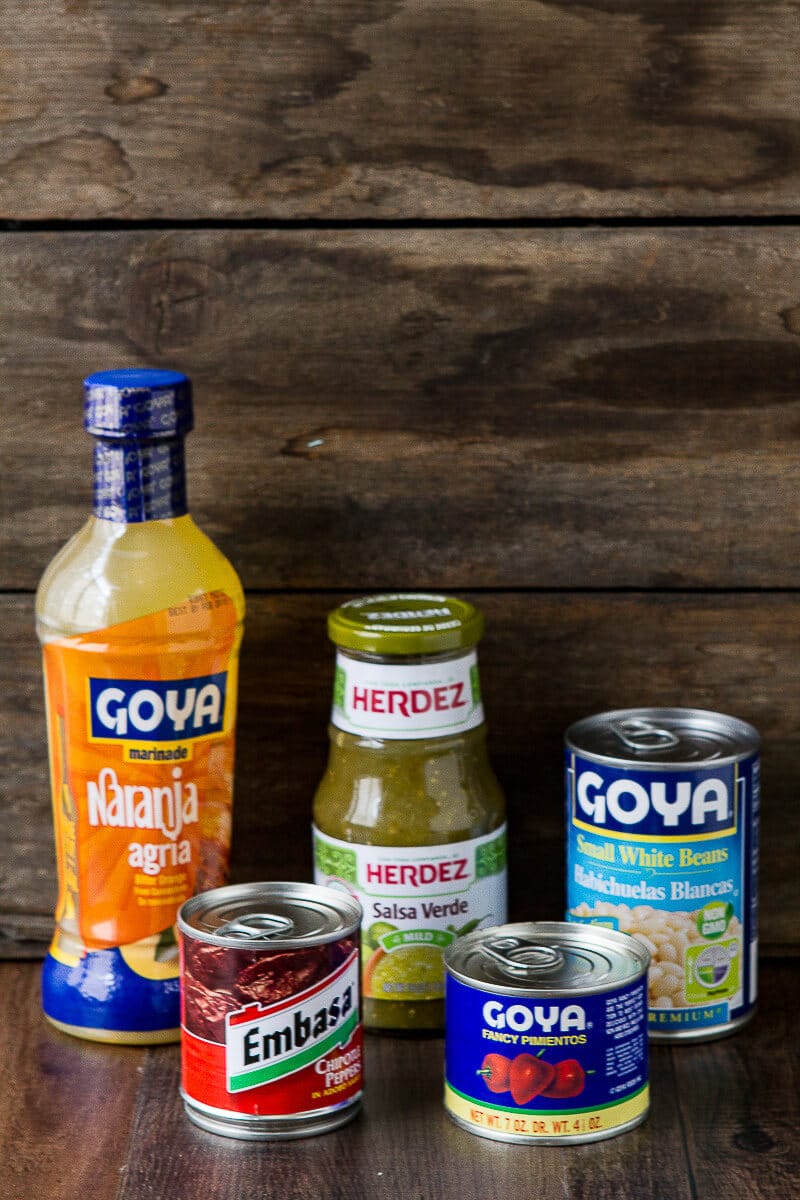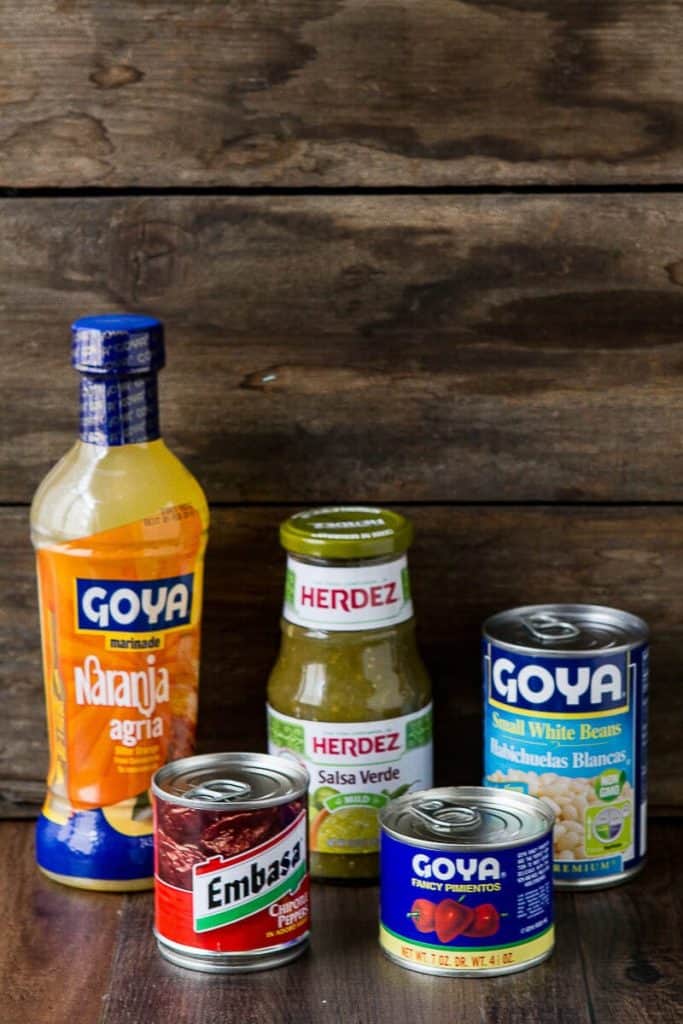 Canned Goods and Condiments
Naranja Agria - This is the juice of bitter oranges and is a common ingredient in Yucatan dishes. It is used like vinegar for marinades and for pickling vegetables. Although sour, it's less astringent than lemon or lime juice. A fantastic marinade for almost any type of seafood, chicken, pork, beef or vegetables it's the key ingredient in these Slow Cooker Pulled Pork Tacos.
Salsas - both fresh and jarred, there is an almost infinite variety to choose from. I love picking up jars of salsa to have on hand for quick meals like this Turkey Chili with Salsa Verde.
Beans - Refried beans, black beans and pinto beans are staples of Mexican cuisine. I always have a few cans on hand for whipping up burritos, tacos and these Slow Cooker Pulled Pork Tostadas .
Canned Piquillo Peppers - Smaller than red bell peppers with a sweet flavor, these peppers are made for stuffing or adding to dishes like this Spanish Gazpacho!
Chipotle Peppers - also known as smoked jalapenos, these peppers come packed in a vinegary tomato sauce and add a wonderful heat and smokiness to just about any dish. I love them in the aoili in my steak mushroom and talevera sandwich!
Fresh Ingredients, Spices and Pantry Goods: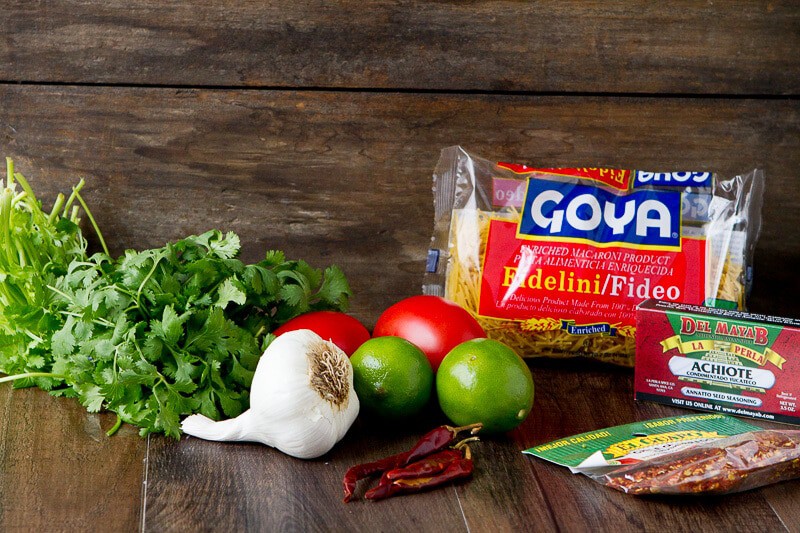 3. Fresh Produce - although most latin markets carry much of the same produce as ar regular grocery store, I always stock up on cilantro, limes and tomatillos. If you've never tried a tomatillo, you really should. It's has a citrusy tang without the bitterness and makes a terrific salsa - and is the secret to this Turkey Chili with Salsa Verde.
2. Chiles - fresh jalepenos, pasillas, poblanos, habeneros.. you can find them all there. But the real bonus is the variety of dried chiles - guajillos, pequins, anchos, etc., etc. the variety can be a bit mind boggling!
Dried chiles add an incredibley rich, smoky flavor to dressings, marinades, sauces and taco fillings and are definitely worth a little extra effort! Try them in this Hatch Chile Glazed Chicken and see what I mean!
6. Spices - most ethnic markets are a gold mine for spices with prices generally far below the local grocery store - and sometimes you can buy in smaller quantities which is ideal for spices or herbs that you don't use as often.
My favorite finds at the Hispanic market are mexican cinnamon, mexican oregano, chile pepper flakes and hibiscus blossoms which I steep to make this Hibiscus and Cardamon Cooler or a Hibiscus Magarita!
7.Achiote Paste - also known as annato paste, it's made from annato seeds and has an earthy and warm flavor. Achiote paste is fabulous in just about any meat marinade.
1. Tortillas - if your only experience with corn tortillas are the ones you buy in your local grocery store, you'll be in for a surprise. Many latin markets have their own tortilleria within the store where you can get fresh corn tortillas - and many times they are still warm! The official "flatbread" of latin america, corn tortillas can't be beat for the best tacos like these Baja Style Fish Tacos.
Fideo (noodles) - this might seem a bit strange but you can find some great pastas at the Hispanic market. Fideo noodles (which are like short pieces of angel hair pasta) are used soups and as a side dish - generally cooked with tomato sauce, garlic and cumin.
Baking Ingredients: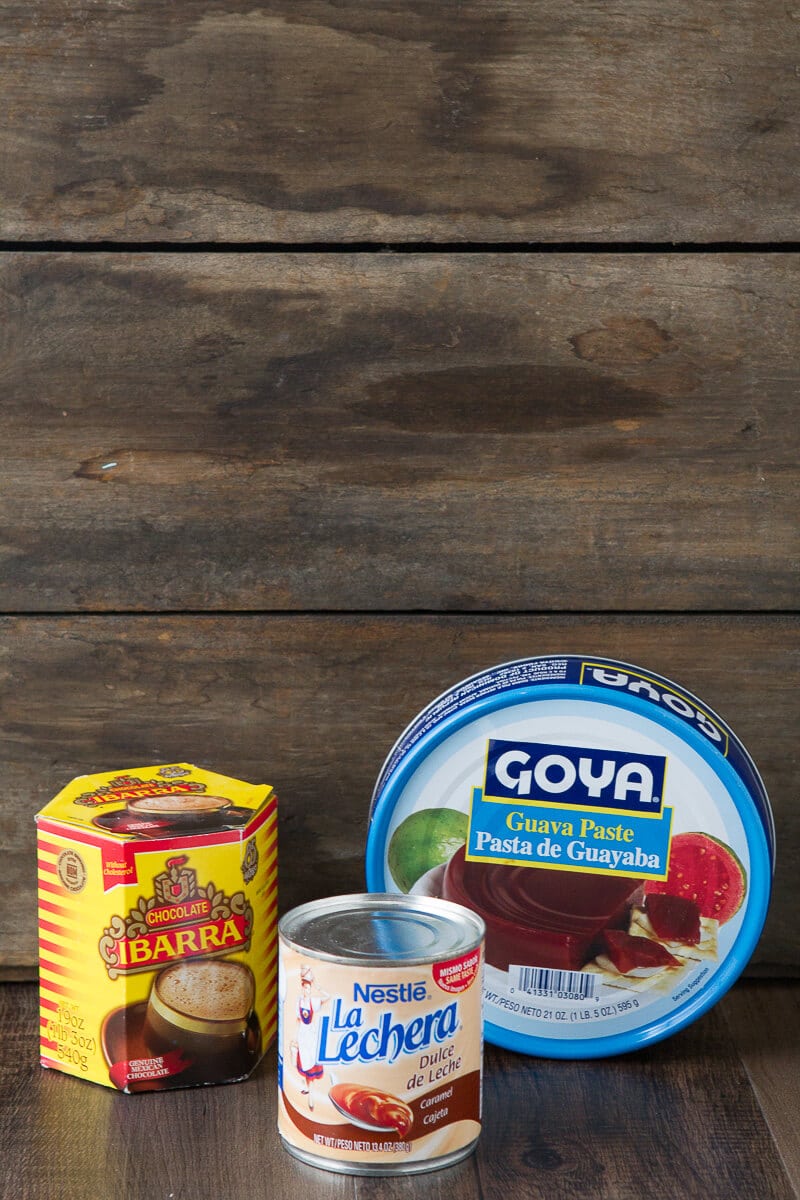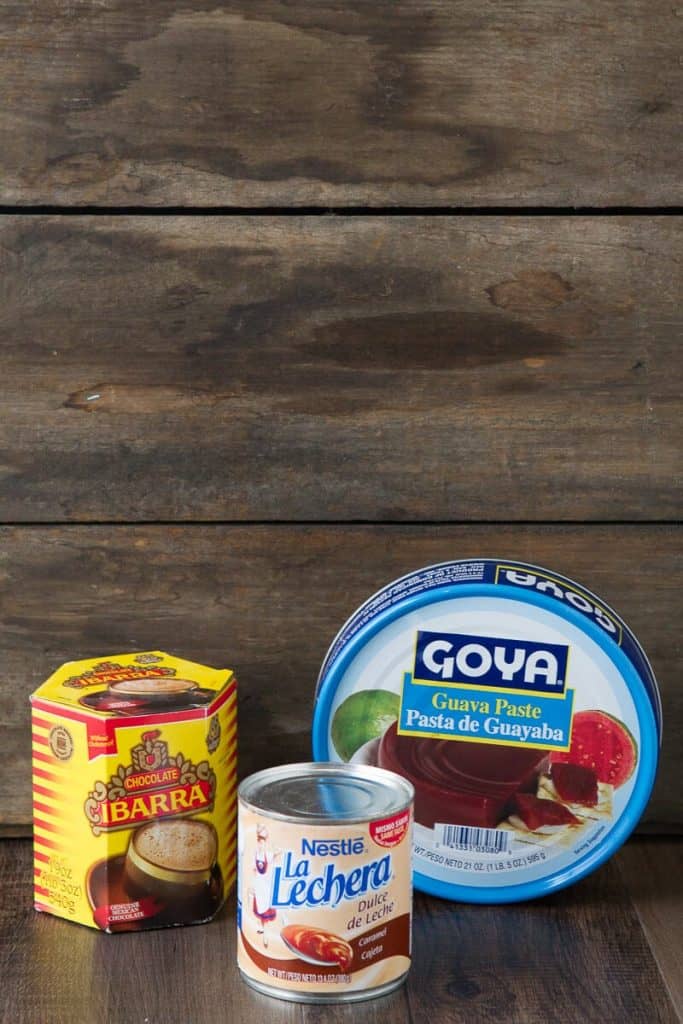 4. Mexican chocolate -  Sold in disc form, Mexican chocolate is flavored with with both sugar and cinnamon Sweet and aromatic, it works beautifully in hot chocolate as well as chocolate based desserts like these Mexican Chocolate Blonde Brownies or these  Mexican Chocolate Pots de Creme.
5. Dulce de Leche - thick, creamy with a deep caramel flavor it's usually made from cooking sweetened, condensed milk. But why make it when you can buy it ready made? Shelf stable, I generally keep a can or two on hand for adding to cakes, cookies or for stirring into my favorite Hot Dulce de Leche.
9. Guava Paste - made from fresh guavas, sugar and pectin, this paste is similar to membrillo and makes a wonderful accompaniment to a cheese and charcuterie platter! It's also fantastic in desserts like these Tropical Guava Bars.
Hispanic Market Shopping Guide- Bakery and Refrigerated Section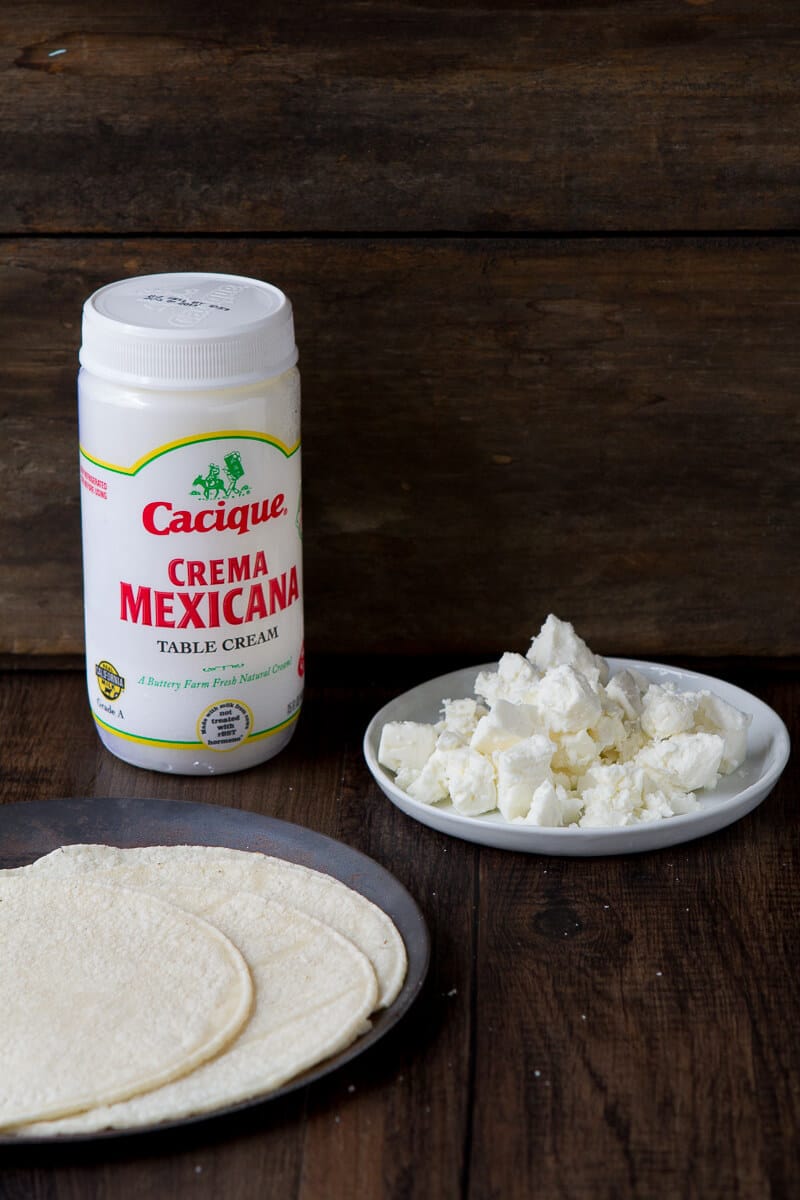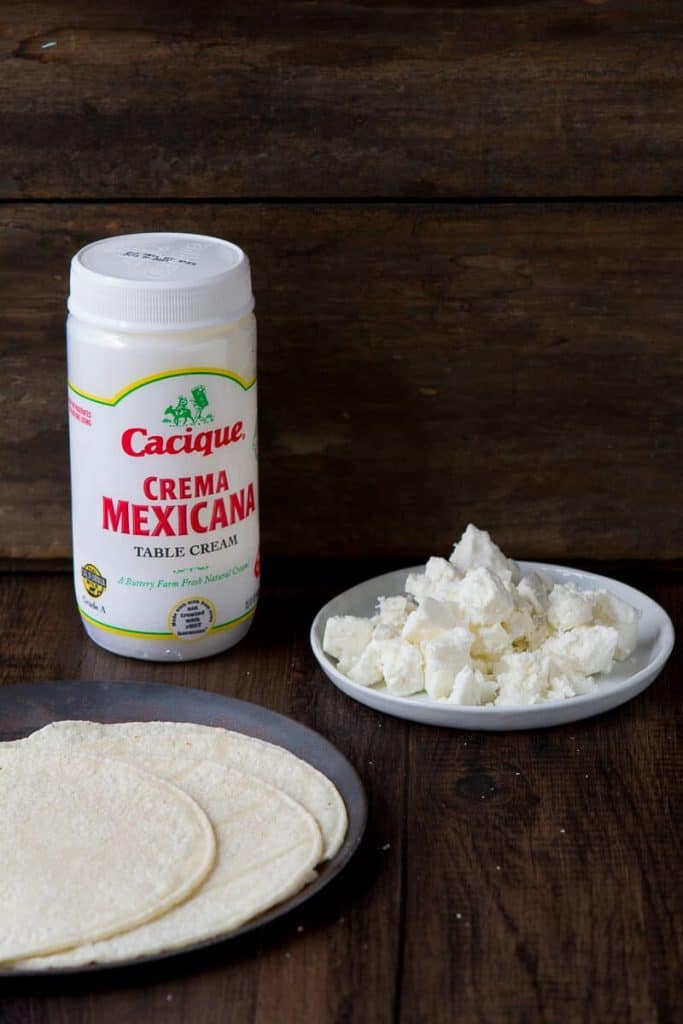 Fresh Tortillas - I would make a trip to my local Hispanic market for these alone. If you have never had truly fresh tortillas, well you have been deprived of one of life's true pleasures. Seriously, the store bought versions don't even come close so if you are planning on making these Baja Style Fish Tacos, a trip to your local latin market is a must!
Mexican Cheeses and Cremas - I could go on and on about fresh Mexican cheeses - but this guide is getting long so I won't.
Suffice it to say you can find Queso Fresco, Ranchero, Panela, Oaxaca, Cotija, Manchego as well as fresh cremas! Thick and creamy without the bite of sour cream, cremas are the perfect topping for tacos, tostadas, enchiladas and just about anything that needs a creamy dollop! Queso Fresco is the secret to these Queso fresco Dumplings with Spicy Red Pepper Sauce.
So there you have it, my Latin Cooking: Market and Ingredient Guide!