The main ingredient in Shirley Temple's and Roy Roger's,  grenadine  was originally made from pomegranate juice, sugar, water and rosewater. In recent years however major manufacturers have replaced pomegranate juice with artificial flavorings, losing the unique flavor.
Fortunately, it's incredibly easy to make Grenadine  and the flavor is so much better that you will never be tempted by that sickly sweet syrup that currently passes for grenadine!
So let's get to it!
How to Make Grenadine Tutorial:
You will need about 1  1/2 cups of pomegranate arils… which if you are using fresh pomegranates is about 2 pomegranates.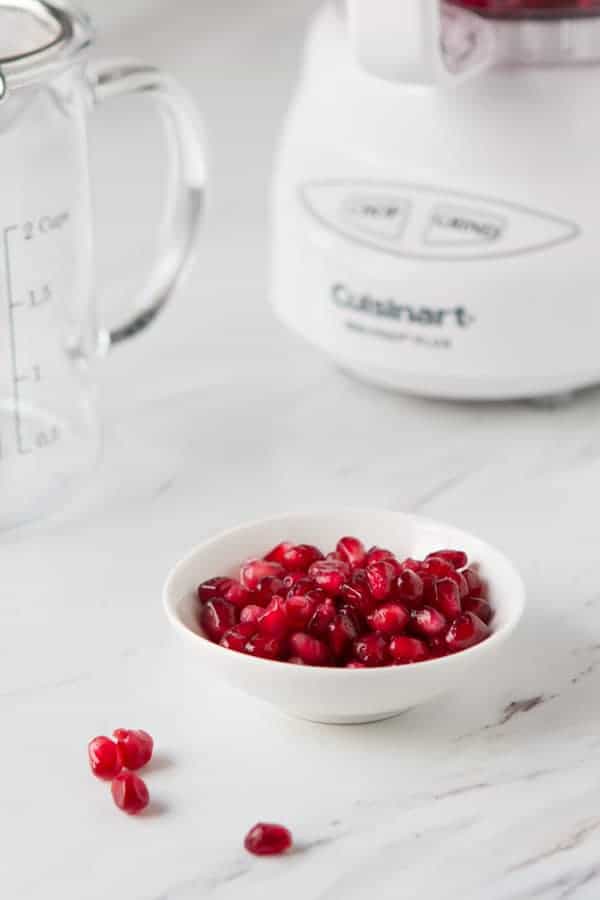 Put them into a small food processor or blender and blend them up, then strain through a fine mesh strainer.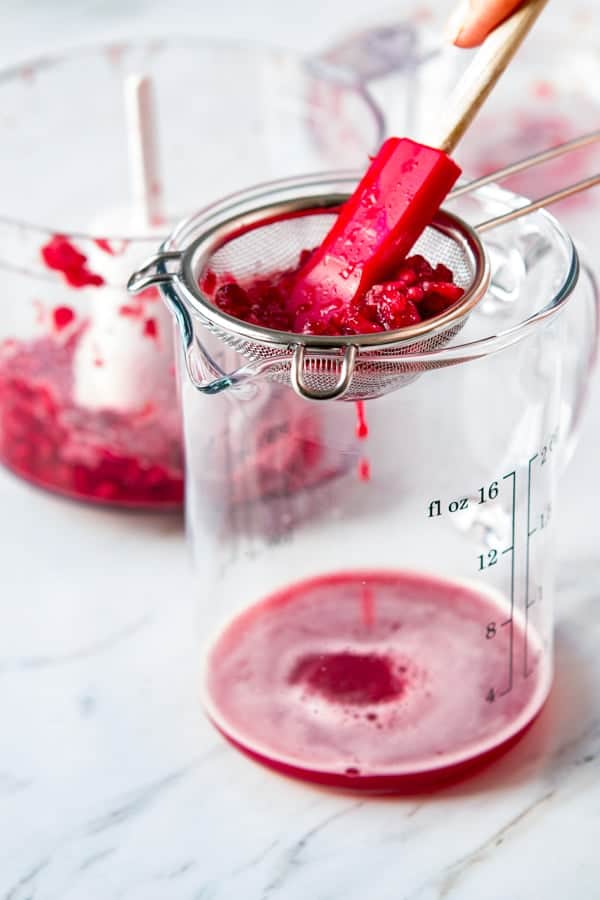 Then add about a tablespoon of pomegranate molasses...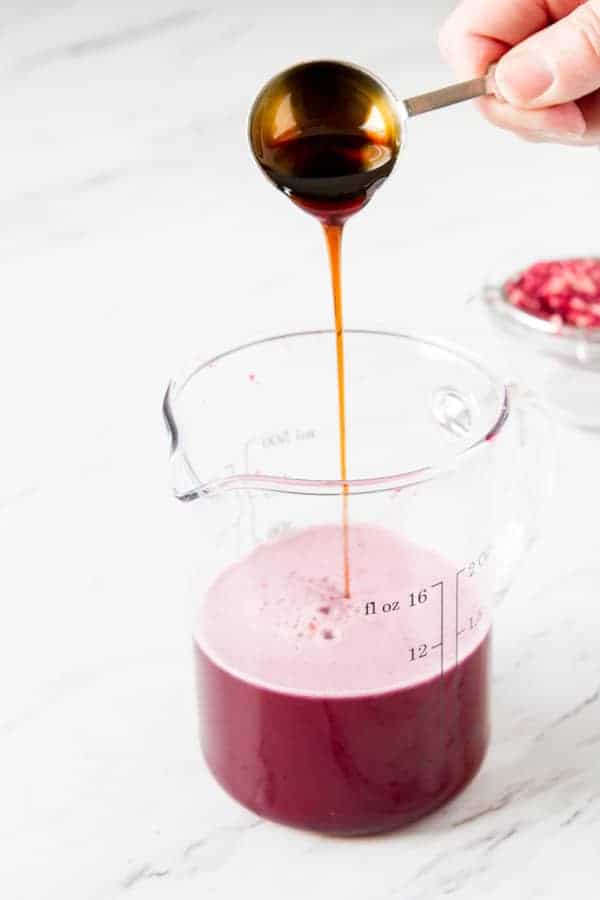 Then you add the  sugar….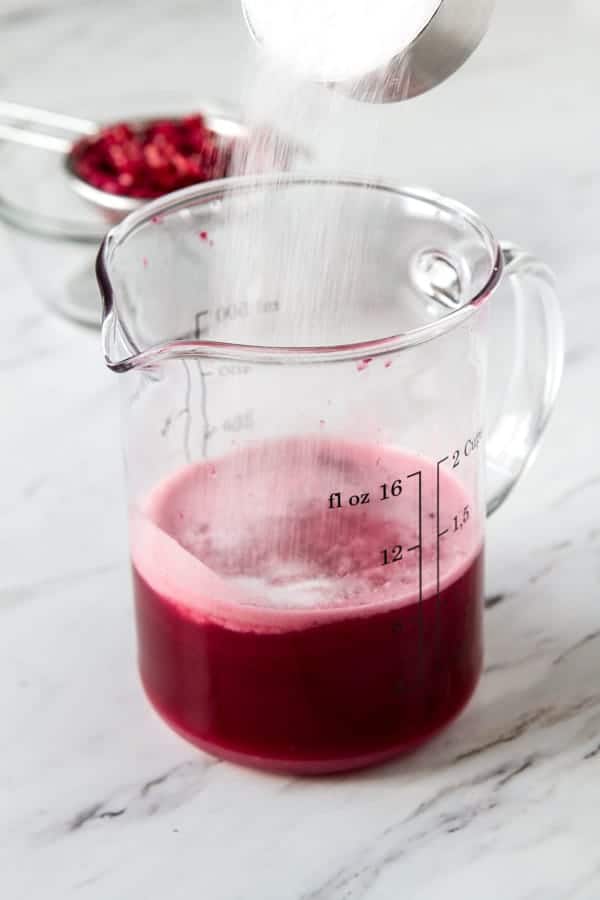 Then add about a teaspoon of rosewater…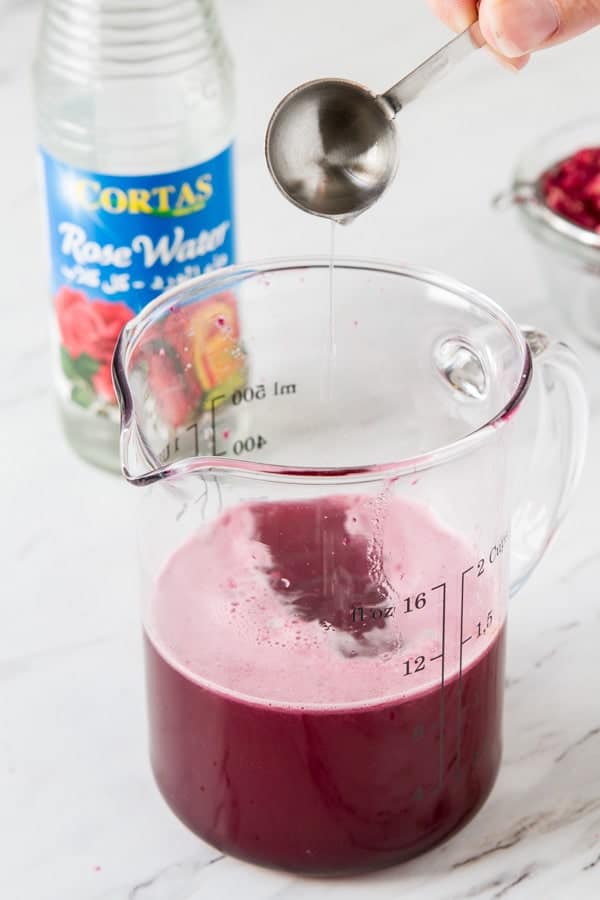 And that's it…. Congratulations on learning How to Make Grenadine!!!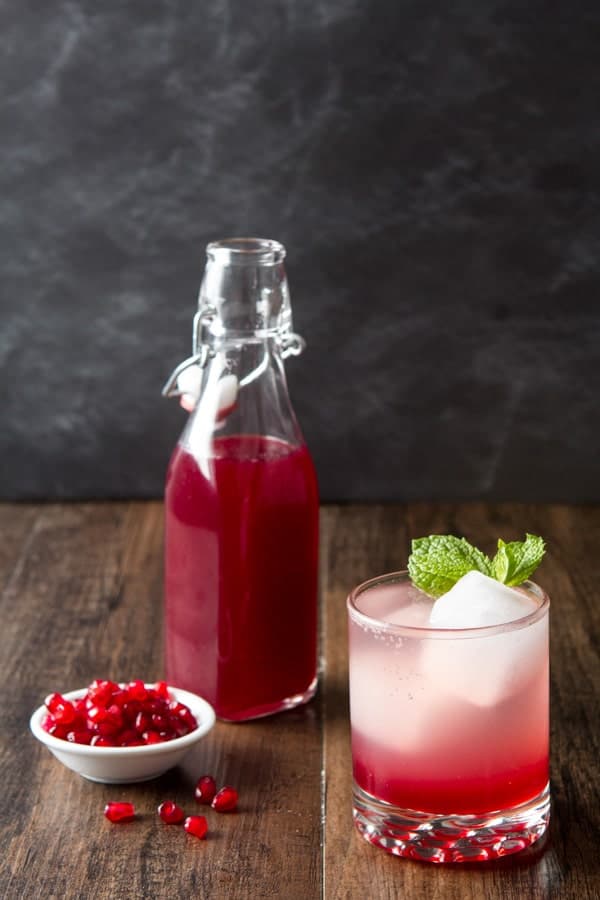 Wondering what to make with your new batch of grenadine? How about a Pomegranate Lime Gin Fizz?
Homemade Grenadine
Making your own grenadine is incredibly easy and completely worth it! You will never go back to that sickly sweet stuff!!
Ingredients
1 1/2

cups

pomegranate arils

1

cup

sugar

1

Tablespoon

Pomegranate molasses

1

teaspoon

rosewater

1

teaspoon

vodka

optional
Instructions
Juice the pomegranate arils. In a large measuring cup, add the sugar the the juice and stir to combine.Add the pomegranate molasses and stir.Add the rosewater and stir. Pour the grenadine into a clean glass stoppered bottle or jar and refrigerate. Grenadine will last in the refrigerator for up to one month. For longer storage, add 1 teaspoon of vodka and stir. Refrigerate.
Notes
Because most bottled fresh pomegranate juice has been pasteurized the flavor is not as bright and fresh as freshly squeezed. However, it will work just fine so feel free to substitute commercial  pomegranate juice for freshly squeezed.  This recipe produces a thinner syrup than other recipes. If you wish a thicker syrup, you can bring the juice and sugar mixture to a boil and boil until it thickens. This will however dull the flavor. 
Nutrition
Calories:
65
kcal
|
Carbohydrates:
16
g
|
Potassium:
36
mg
|
Sugar:
15
g
|
Vitamin C:
1.9
%
|
Calcium:
0.2
%
|
Iron:
0.3
%