Indian markets are a fabulous resource and definitely worth visiting especially if you like making Indian recipes! Not sure what all those bags and bottles are? Read on to find out more about Indian ingredients and why they deserve space in your kitchen!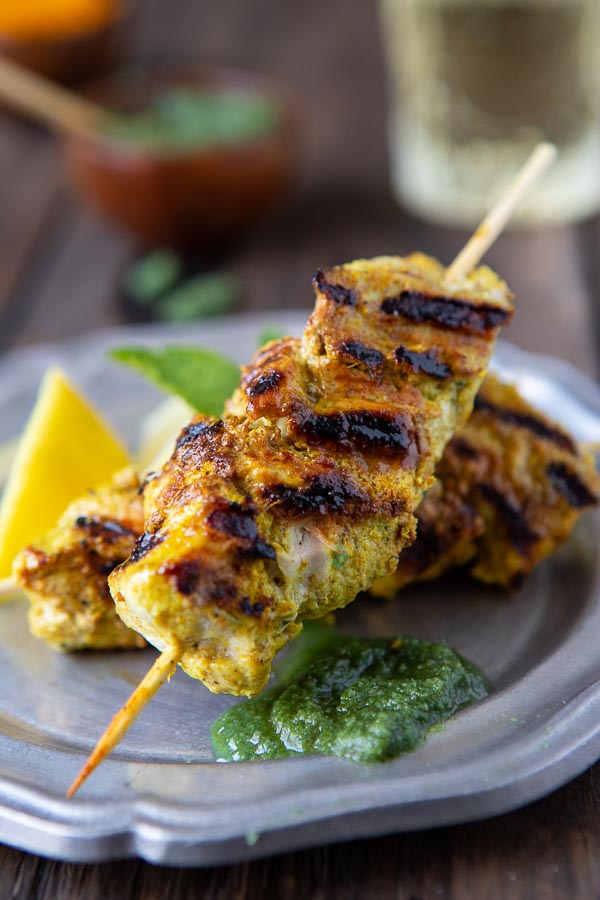 Welcome to the third installment of my series of ethnic Market Shopping Guides! " This week, we'll be exploring both practical and exotic finds at your local Indian market!
Even if you've never made Indian recipes before, an Indian market has much to offer! Big or small, size, many Indian markets do carry fresh produce and, like many ethnic markets, the produce is generally less expensive than your local market. But even if your local Indian market is small and only carries "shelf stable" items, it is still worth your time to visit!
So let's get right to it .. here are just some of the wonderful ingredients you'll find at your local Indian market... along with suggestions on how to use them!
1. Beans and lentils - Indian markets have a wide selection of beans and lentils! Chole (chickpeas), masoor dal (red lentils), mung dal (yellow split mung beans) and toor dal (yellow lentils) are some of the many varieties you can find at an Indian grocery store and often at prices substantially below your local market.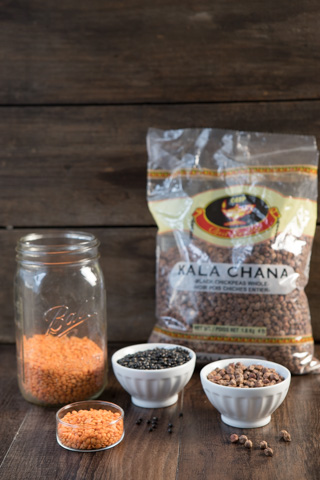 2. Flours and Rice - although you can buy basmati rice at most grocery stores, you will find fresher and less expensive rice here. Flours are also another ingredient I often buy here including Besan (chickpea flour) for these Indian Chickpea Fries with Date Chutney, Chawal ka atta (rice flour), Sooji (semolina) and Atta (chapati flour).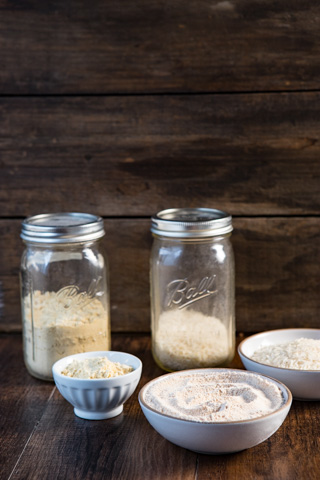 3. Ghee (clarified butter), Garlic Paste and Ginger Garlic Paste - although it's very easy to make clarified butter, garlic paste and ginger garlic paste at home, you can also purchase it at the Indian market. One advantage of buying ghee is that it is shelf stable and ready to use in recipes like these Chicken Tikka skewers.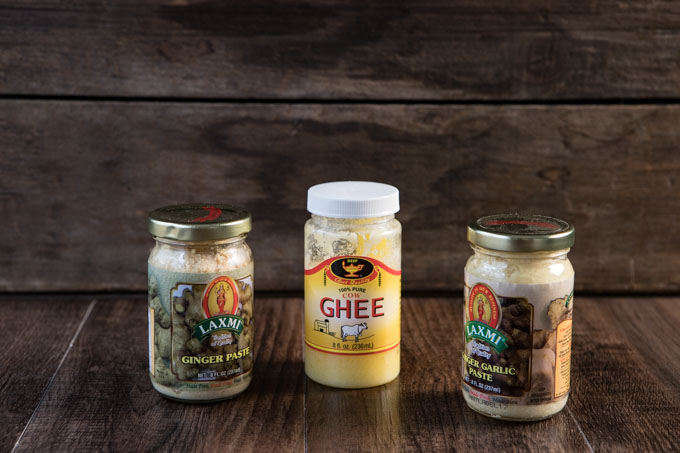 4. Jaggery - made from sugar cane juice, jaggery has a deeper and richer flavor than brown sugar. Sold in solid blocks or chunks, you can grate it or simply shave it with a knife or buy it already grated. I love the deep, rich tones of this sugar and love the flavor it adds to Tomato Chutney.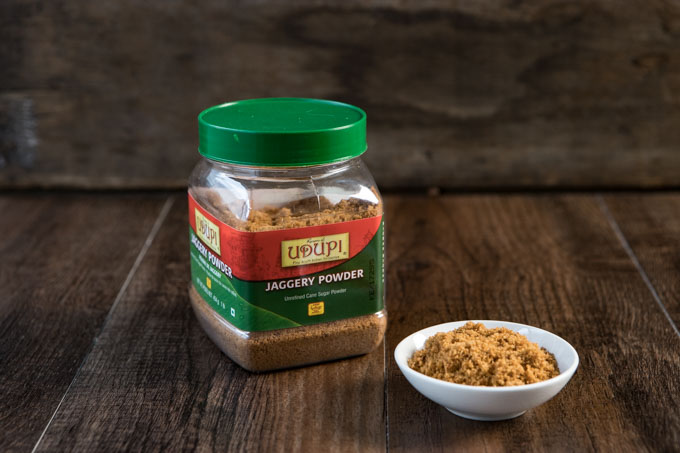 5. Herbs and Spices - definitely the motherlode of spices, Indian grocery stores are one of the best places to find inexpensive spices. You can find just about any spice from Allspice to Turmeric - both whole and ground, as well as a number of pre, mixed spice blends including tandoori, garam masala and chaat masala.
Garam masala is one of my favorites and I use it in a number of dishes including Madras Chicken or in this Cauliflower and Chickpea Curry. Made from a combination of cumin, cardamon, pepper, nutmeg, ginger, and cinnamon. You can also find somewhat unusual spices that you won't find in most grocery stores - things like black salt, mango powder, dried mint, and fenugreek.


6. Chutneys - yes, there are more varieties of chutney than Major Grey's Mango chutney - mint and coriander, tamarind date and tomato carrot are three of the more popular varieties but there is a huge variety of chutneys made with fruits, vegetables, herbs, and spices. Most chutneys are quite easy to make, like my Tomato Chutney but ready-made versions are definite time savers when you are putting together an Indian feast like these Samosas with Mint Chutney.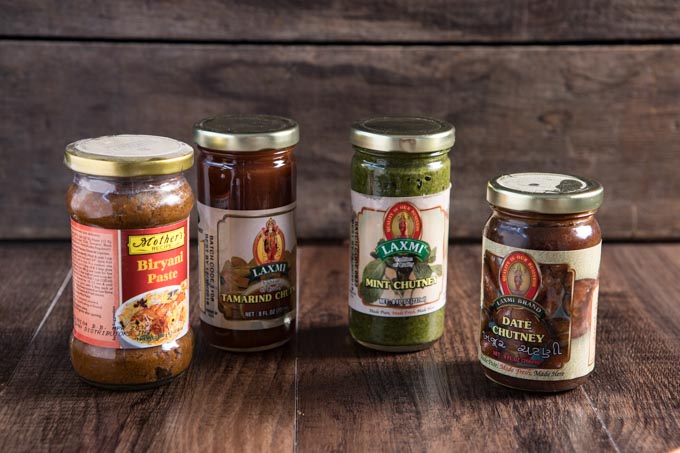 8. Cheese and Breads - chapati, naan, paratha, poori, and roti are just some of the many varieties of Indian flatbreads. While many of these are very easy to make, they are even easier to buy ready made - some are sold fresh and some are sold frozen, ready to be finished at home. Paneer, a fresh, firm farmer cheese, is a fabulous vegetarian substitution for meat-based curries.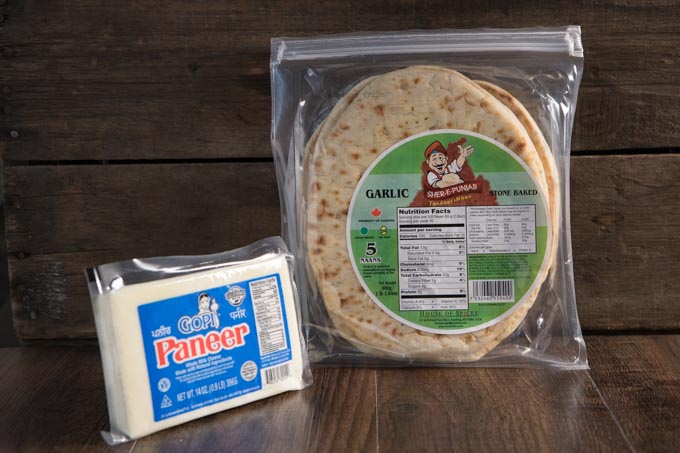 9. Snacks- Sev (thin chickpea noodles), Murmura (puffed basmati rice), Puri (fried wheat crackers) add texture and crunch to a variety of dishes. Since Sev and Murmura are both gluten free, both make wonderful toppings for both salads and snacks like this Superbowl Snack Mix.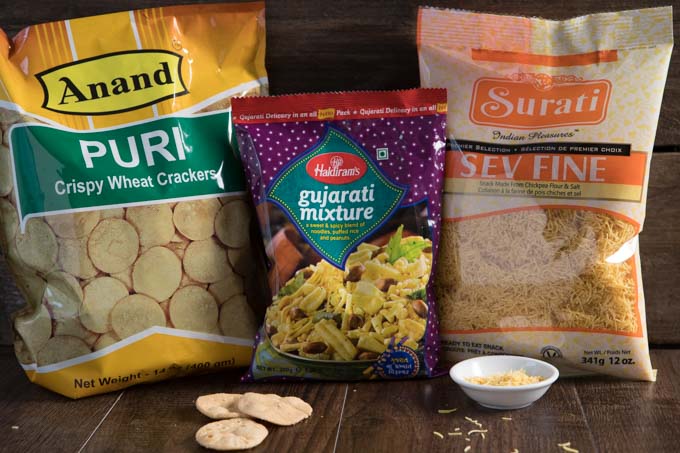 These are just a few of the Indian ingredients you can find at your local Indian grocery store. Have questions? I'd love for you to leave a comment!