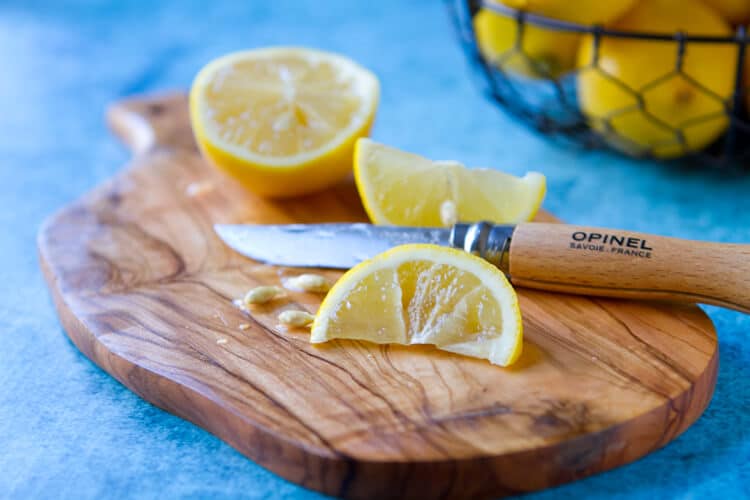 "When life hands you lemons.. preserve them!" Well, not exactly - the saying actually suggests making lemonade but I think in winter preserving them is better !!
Preserved lemons are a common ingredient in North African  dishes - tangines, couscous and salads. But even if you've never made a tangine,   preserved lemons are a great thing to have in your refrigerator. They add a clean, citrusy note to just about any dish which is always welcome - especially at this time of year when we are all craving the fresh and bright flavors of spring. They are a snap to make and will last in the refrigerator for months and so definitely warrant some of  the real estate in your refrigerator!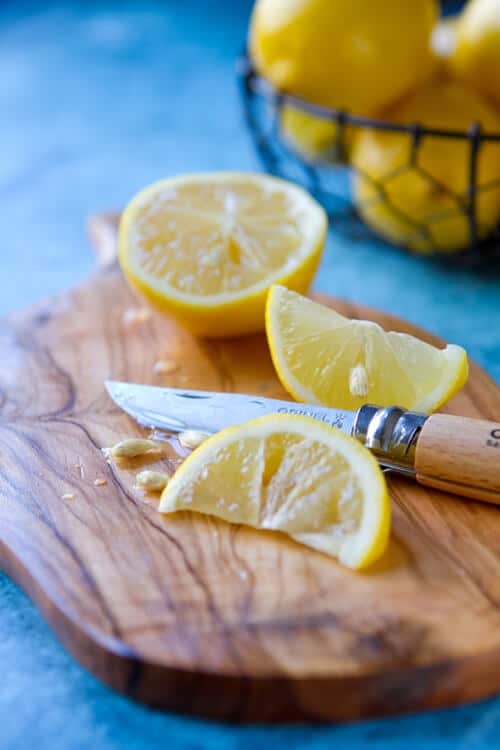 Not sure what to do with them? My next post will feature a great chicken dish that uses these wonderful lemons!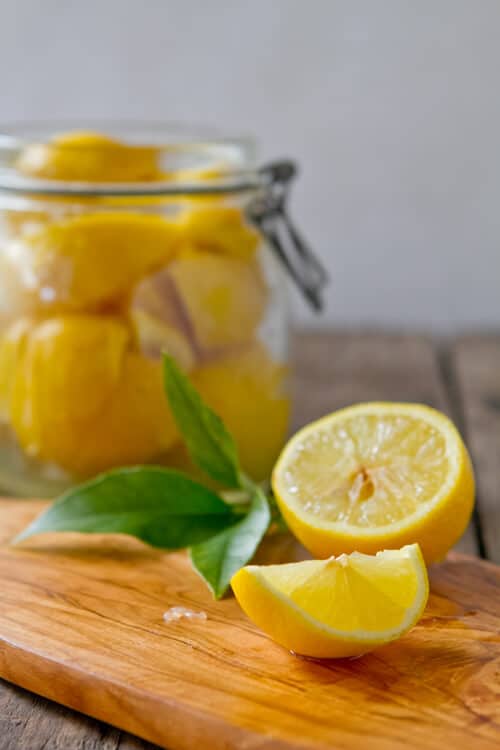 [print_this]
Preserved Lemons
I like using Meyer lemons for preserved lemons but you can use Eureka's if that is what you have. So, here is what you need:
1 Clean quart sized mason jar
12 - 14 lemons washed and scrubbed
approximately 1 cup kosher salt (approximately 1 Tbsp. salt per lemon)
Directions:
With a small paring knife, slice off the blossom end of each lemon. Cut ¾'s of way through the lemon lengthwise, forming two halves. Give the lemon a quarter turn and make another ¾ cut - the lemon should be cut into 4 equal quarters but still attached at one end. Repeat with the remaining lemons.
Pour about 1 tablespoon of kosher salt into each lemon. Place lemon into the jar. Repeat with the remaining lemons, packing them tightly into the jar. If you have extra lemons, juice them and pour the juice over the lemons.
Seal the jar and leave at room temperature for approximately 3 weeks - shaking the jar each day. At this point the lemons are ready to use and should be refrigerated. Usually, only the rind is used, but feel free to use the flesh and the juice. For a less salty flavor, rinse the lemons in cold running water and then proceed with your recipe.
[/print_this]