Lightened with a little sherry, the Orkney Chapel Cocktail is sweet, smoky and a little nutty - a delicious introduction to whisky cocktails!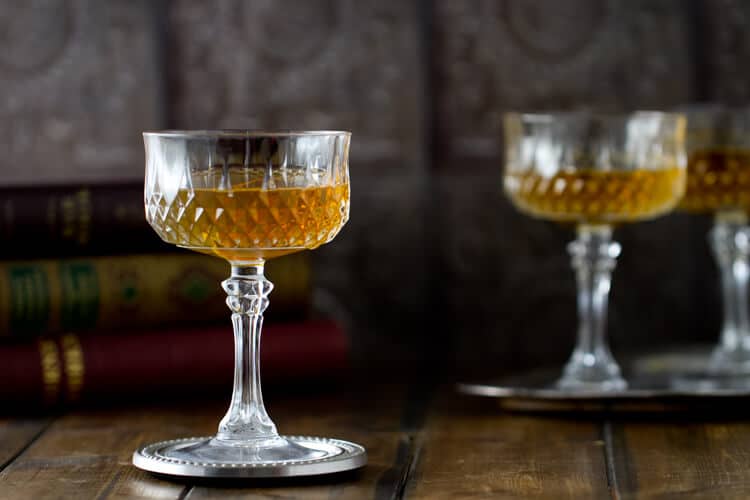 Water + barley +peat = uisge beatha , aka  "the water of life".
Or as the English would say, Whisky.
Specifically Scottish Whisky - a subject that I "immersed" myself in during my recent  trip to the Inner and Outer Hebrides of Scotland.
Yes, I know - whisky. Ugh, that raw, fiery liquid that burns your nose and throat - how could anyone like that stuff???
If that's your reaction to whisky, I would say that you haven't tasted good whisky... because that my friends is an entirely different experience!! Smooth, sweet, sometimes a little smokey, with flavors that range from apricots to tobacco, whisky is a bit of an acquired taste - but one well worth developing  because there truly is nothing like a very good "wee dram" of  Scottish whisky.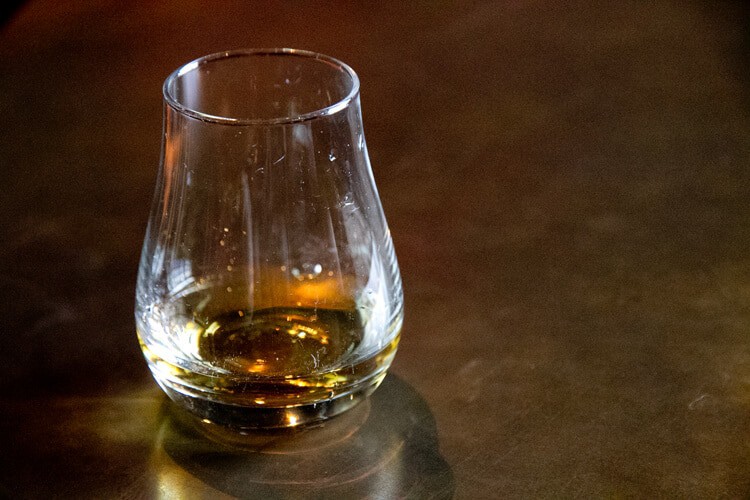 You can learn about whisky at virtually every distillery in Scotland - but of the distilleries we visited,  Highland Park Distillery on Orkney in Scotland was my favorite. Walking through  the malting room and standing next to the kilns,  smelling the earthy smell of the peat there was something timeless about the place. Whisky has been made at Highland Park for over 200 years - and it is still made the same way.
And there is a lot to be said for that... you can taste it in the whisky.
The process of making whisky  is simple. Barley is soaked in water and then sprouted - a process known as "malting". When the barley is sufficiently malted it is then dried - and a number of distilleries in Scotland still dry their barley with peat which is what gives many Scottish whiskies their characteristic smokey, earthy  flavor.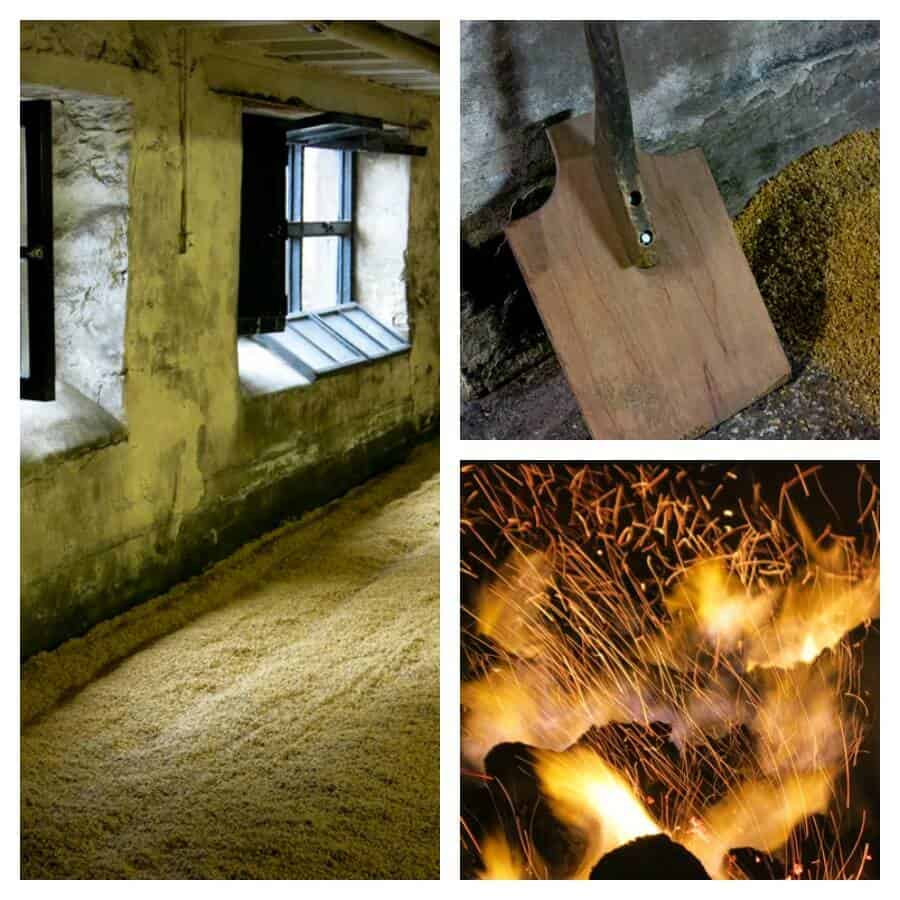 After the barley is dried it is ground into grist and then fermented. From there, the mixture is distilled and then put into casks - and depending upon the distillery they could be bourbon casks from the U.S. or sherry casks from Spain!
And then the whisky rests - and when it's ready, it's bottled and... well, you know what happens from there!
And if drinking it straight is a bit too adventuresome for you, Scottish whisky also makes a fabulous base for  a cocktail... like the Orkney Chapel Cocktail!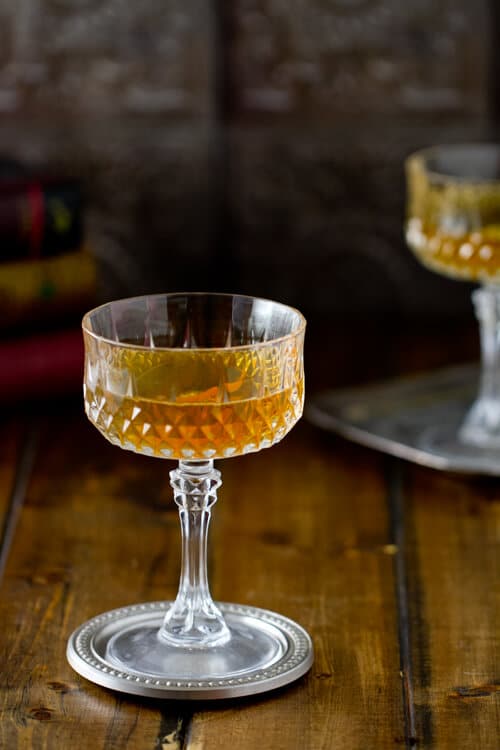 I couldn't think of a more appropriate cocktail for this post than the Orkney Chapel Cocktail- created by those geniuses at Death and Co. and made with Highland Park 12 year old Single Malt Whisky along with sherry, Grand Marnier and vermouth. The result is a  rich, smoky and sweet cocktail that  is perfect for sipping by a roaring fire... and a perfect introduction to Scottish Whisky!!!
Thirsty for another cocktail? Check out my cocktail collection!
📖Recipe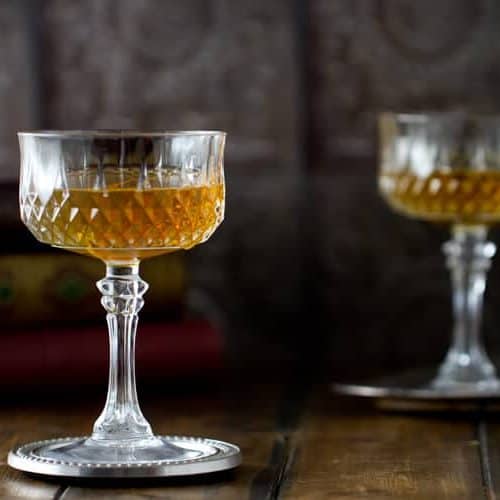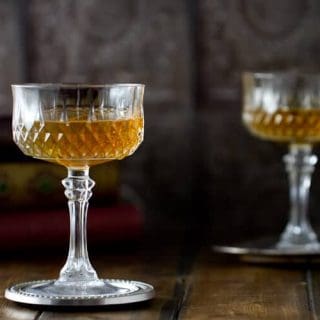 Ingredients
2

oz.

Highland Park 12 year old single malt whisky

.25 oz. Amontillado sherry

.25 oz. Golden Syrup water

.25 oz. Grand Marnier

.50 oz. Dolin dry vermouth

lemon peel garnish

For the Golden Syrup water:

Combine 1 teaspoon Lyle's Golden Syrup with 1 teaspoon hot water is a small bowl. Whisk until the syrup is dissolved.
Instructions
Combine all the ingredients in a mixing glass. Fill with ice. Stir for 30 - 45 seconds and strain into a chilled cocktail glass. Twist lemon peel over the glass and run around the rim. Add peel to glass and serve.
Recipe Notes
Slightly adapted from Death and Co. 
Nutrition
Calories:
141
kcal
|
Carbohydrates:
0
g
|
Protein:
0
g
|
Fat:
0
g
|
Saturated Fat:
0
g
|
Cholesterol:
0
mg
|
Sodium:
0
mg
|
Sugar:
0
g