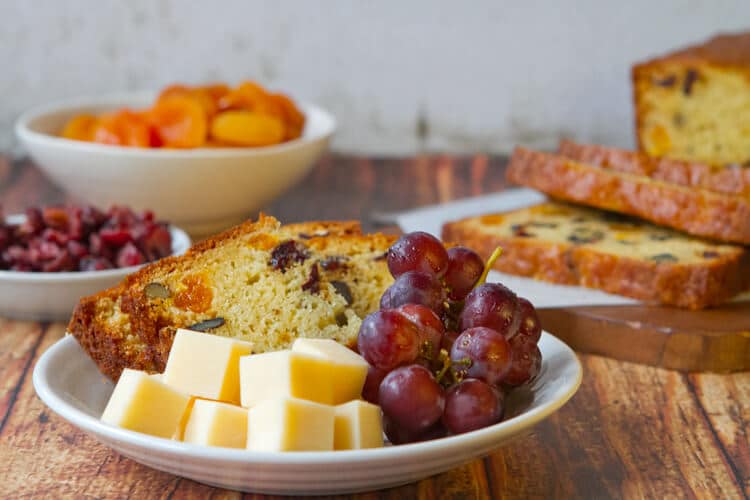 Regardless of how filling my lunch is, by about 3pm my energy is flagging and I'm craving something sweet and salty. Since I'm generally in my car in the afternoon, that normally means a quick stop at a store or a vending machine where the candy bars, chips and crackers tempt me with their sweet and salty flavors. But lately I've been ignoring their lure because I've been packing my own snacks like this La Crema Bread with Apricots and Cranberries.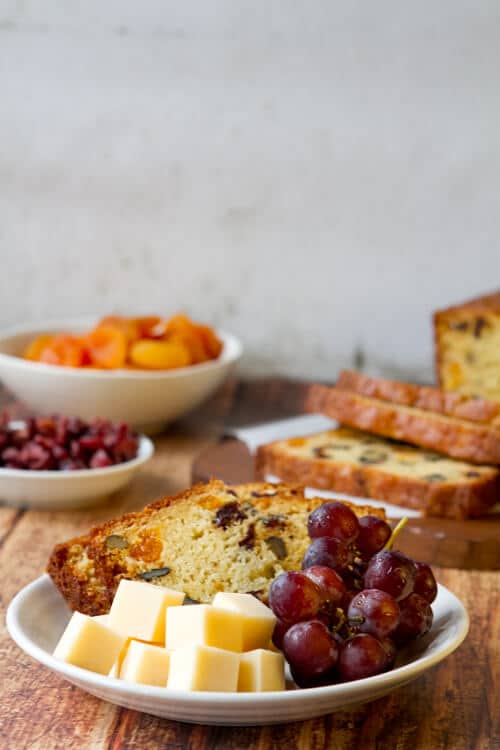 Made with Cacique's Crema Mexicana this bread is slightly sweet and studded with walnuts, dried apricots and cranberries and more than satisfies my sweet tooth. I generally add a few cubes of Cacique's Manchego Cheese, which satisfies my salt cravings, and some grapes or a tangerine. This La Crema Bread with Apricots and Cranberries only takes about 15 minutes to make and is a perfect snack when you're on the road or with a cup of tea or coffee.
So simple and sooo much better  for you than anything you can buy in a store or vending machine! To make it, head on over to the Cacique blog to get the recipe!
I was compensated by Cacique, Inc. for this post. However, all opinions stated are my own!