Sometimes I get the strangest ideas.
And sometimes, they work out really, really well, like these Israeli Couscous Stuffed Butternut Squash Bowls.
Now, this is hardly a new idea. Humans have been stuffing one food into another for thousands of years – the Middle East has a long tradition of stuffing rice mixtures into peppers and squashes or rolling them into grape leaves for dolmas.
Clearly, this is not a ground breaking idea, but as they say, "imitation is the sincerest form of flattery…."
So, with the holidays bearing down on us, I've been thinking about…. well what else? Holiday food!!! And I think these Israeli Couscous Stuffed Butternut Squash Bowls qualify as being "holiday worthy" – they're colorful, easy to serve and can be made ahead… and you could stuff them with just about anything – a stew, a mix of roasted vegetables, a rice pilaf…. the possibilities really are endless!!!
Channeling my inner Yotam Ottolenghi, I roasted the squash and then stuffed them with a combination of spiced israeli couscous, dried cherries, spinach and pistachios. Good enough to eat the extras for lunch the next day.. which I happily did, by the way.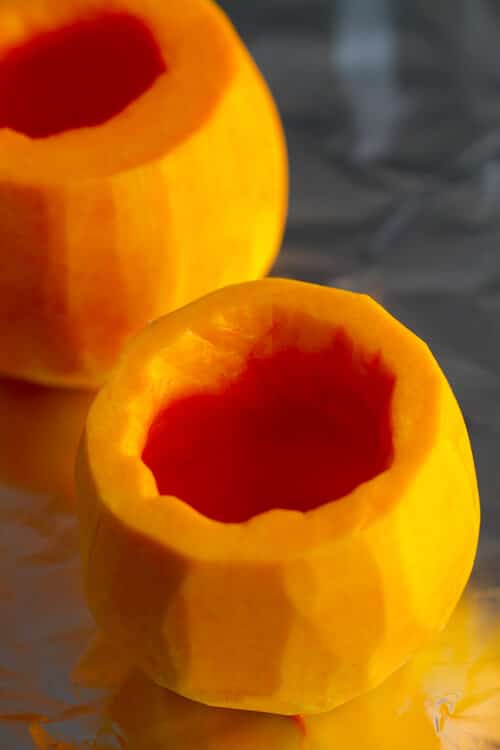 Now, for the really important question. What wine should I serve to go with these?
I served them with a Hess Select 2013 Chardonnay – which was an excellent choice. This chardonnay has a lovely balance of acidity and fruit and is very versatile. Whether you're serving something something tangy, like a salad, these Israeli Stuffed Butternut Squash Bowls or something creamier the Hess Select 2013 Chardonnay works beautifully. This wine is a wonderful choice for any occasion, but especially for the holidays when the mix of dishes served at a gathering really runs the gamut – no more worrying about whether or not you got the right wine/food pairing!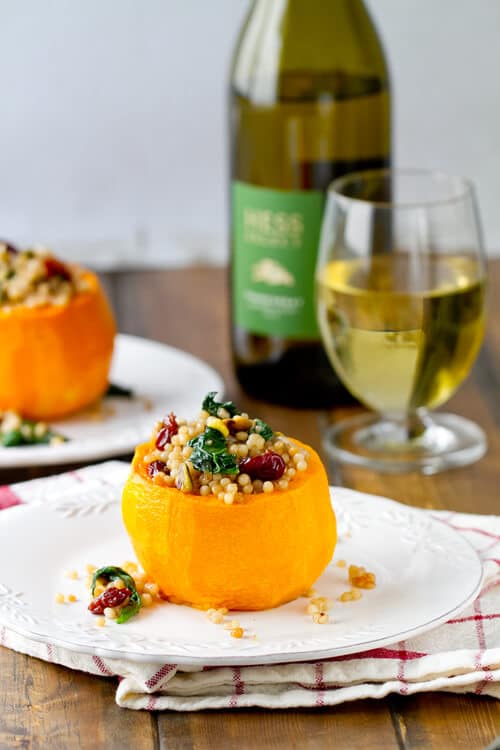 I was provided with Hess Select wines for this post. As always, all opinions are mine alone.