Learn how to get perfectly round cookies with this recipe for slice and bake Chocolate and Orange Icebox cookies.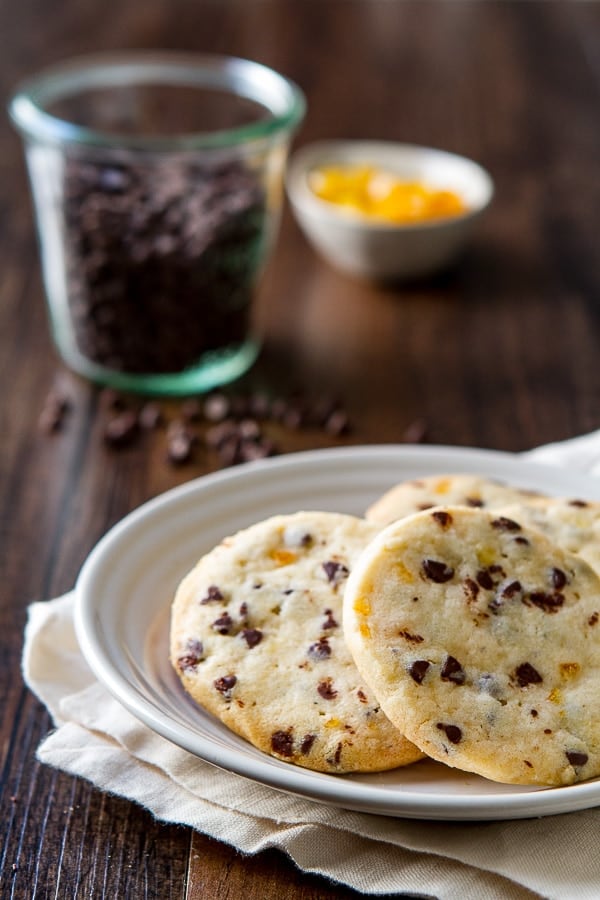 Learn how to get perfectly round cookies with this recipe for slice and bake Chocolate and Orange Icebox cookies. Make now or freeze for later!
Icebox cookies are a holiday favorite. Crisp and light, with a shortbread like texture, there are numerous versions of these cookies. Developed in the 1920′s these cookies were designed to take advantage of refrigerators, which were gaining in popularity. The dough for icebox cookies is very soft and so benefits from a rest in the refrigerator – which is one of the reasons they are a holiday favorite! since you have to make them ahead!! And since the the best way to beat holiday stress is to plan a little ahead.. these Chocolate and Orange Icebox Cookies are just what you need!
I've always been a fan of chocolate and orange together – the sweetness and bitterness of the orange plays off the earthy richness of the chocolate – combine that with a buttery and crisp cookie and… yum!!!
To make the cookies, you could make your own orange peel… or do what I did and buy candied orange peel! The stores are now stocked up with all kinds of candied fruit for holiday baking so grab a package – you won't be sorry!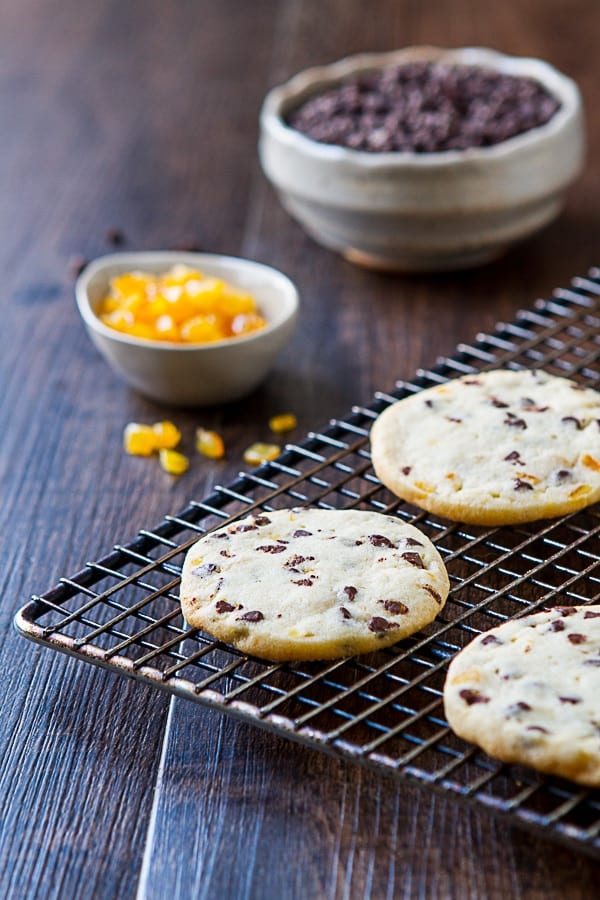 Ice Box Cookie Tips:
The basic dough is the same regardless of the "add ins" – if you aren't a fan of orange (gasp!) you could substitute dried tart cherries or cranberries – or pecans if you want to skip the fruit altogether!
Want to get a nice round shape for your cookies? Here's a tip. After making the dough, divide it in half and form a log on a piece of parchment paper. Using a pastry scraper, place the blade against the parchment paper where the log meets cutting board. Pull the bottom of the parchment towards you while holding the scraper against the cookie dough.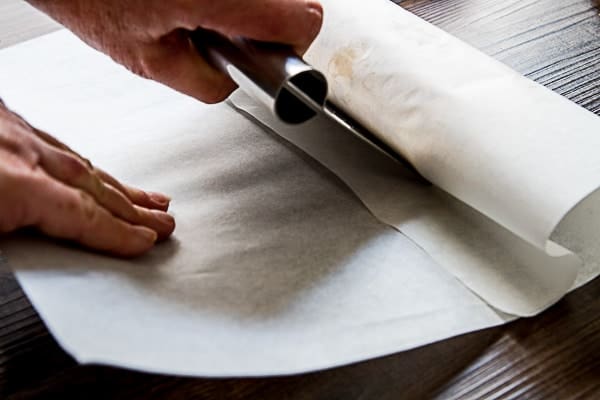 Make a double batch of dough and then flavor each batch with a different combination! Roll in parchment and either refrigerate for 2 days and then bake, or freeze for longer storage!
If you love cookies as much as I do, you might want to check out my Orange Ginger Oatmeal Crisps !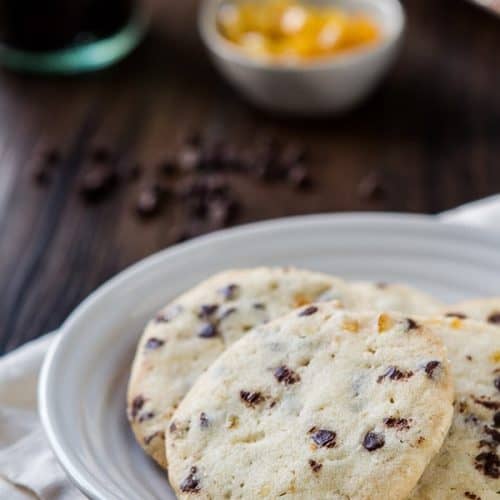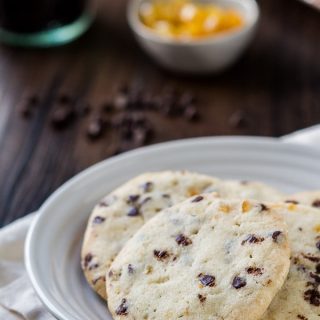 Ingredients
1

cup

unsalted butter

1 ½

cup

sugar

1

egg

1

tsp.

vanilla extract

2 ½

cups

flour

1 1 /2

tsp.

baking powder

1

tsp.

salt

1

cup

mini semisweet chocolate chips

¼

cup

minced candied orange peel
Candied Orange Peel
3

oranges

2

cups

water

2

cups

sugar

¼

cup

corn syrup OR ¼ teaspoon cream of tartar

pinch

kosher salt
Instructions
Cream the butte with the sugar and beat until light and fluffy. Add the egg and the vanilla. Beat until well combined. Combine the flour, baking soda and salt. Add to the butter mixture and beat until blended. Mix in the mini chocolate chips and the candied orange peel. Divide the dough in half. Shape into logs about 1 ½ inches thick. Wrap in parchment or wax paper and refrigerate until firm. To Bake:

Pre heat oven to 350 degrees. Line several sheet pans with parchment.

Slice dough into ¼ inch slices. Place approximately 2 inches apart on a sheet pan and bake for 10 to 12 minutes or until edges are lightly browned. Remove to wire racks to cool.

Directions for Orange Peel:

Cut the top and bottom off each orange. Score the peel in 1 inch wide strips. Using your fingers, remove the peel from the orange, scraping away any membrane that remains. Place the peels in a saucepan and cover with water. Bring to a boil and reduce to a simmer. Simmer for 20 minutes or until peels are tender. Drain.

When cool, cut the peels into strips ¼ inch wide. Set aside.

In the same saucepan, combine the 2 cups of water, sugar and corn syrup or cream of tartar. Bring to a boil over medium high heat. Add the peel. Reduce the heat and simmer for 30 minutes or until the peel is translucent and tender. Remove from the heat and pour the syrup and peels into a heatproof container. Let sit overnight at room temperature. Store, covered, in the refrigerator. To coat peels in sugar, remove peels from the syrup and let dry overnight and then roll in sugar.
Nutrition
Calories:
457
kcal
|
Carbohydrates:
57
g
|
Protein:
4
g
|
Fat:
23
g
|
Saturated Fat:
14
g
|
Cholesterol:
55
mg
|
Sodium:
172
mg
|
Potassium:
149
mg
|
Fiber:
2
g
|
Sugar:
34
g
|
Vitamin A:
500
IU
|
Calcium:
23
mg
|
Iron:
2.5
mg