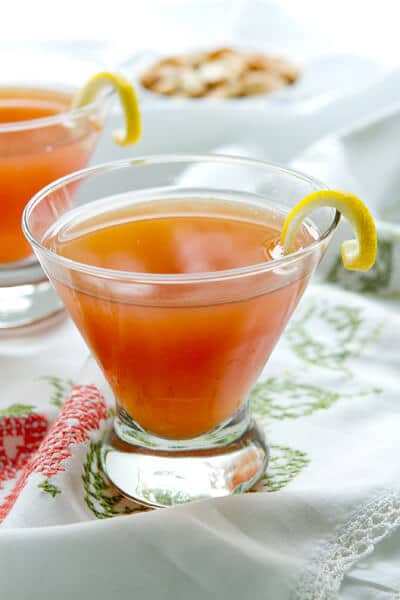 The last few weeks have been  a bit stressful... which means I need one of two things - a one way ticket to Tahiti or a cocktail.
Well, since the one way ticket to Tahiti isn't gonna happen.. a cocktail it is!
And since I have been very disciplined this week, I can splurge a little.
My cocktail of choice this week? A  pretty little cocktail that's not too sweet. Pomegranate liqueur, vodka and pink grapefruit juice makes a perfect bridge between the heavier drinks of winter and the light and frothy concoctions of summer and that has a cute name to boot... the Blushing Lady.
And of course one must have a little nosh to go with a cocktail....
Ah, Salmon Rillettes would be lovely....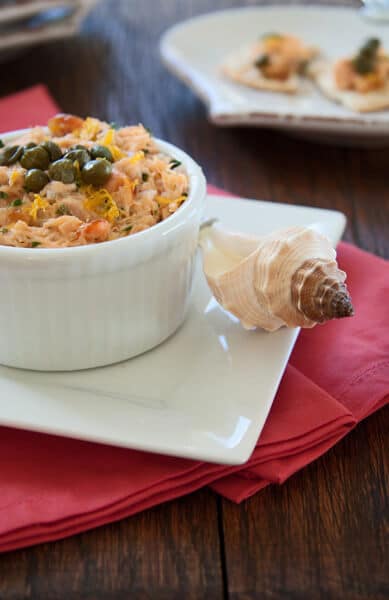 Or even this Mahummara Dip would would be good..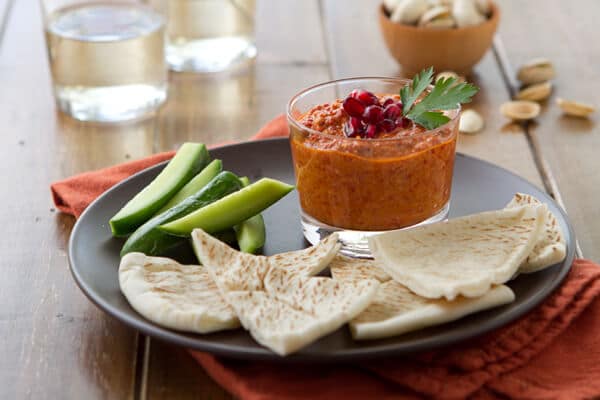 Ah, the possibilities are endless... and I'd best stop because I am making myself hungry!!
So, here is hoping you have  a "stress free" weekend!!
Cheers!!!
📖Recipe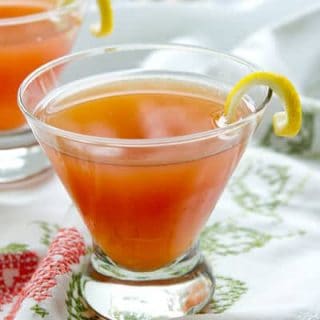 Ingredients
1

oz

Pomegranate Liqueur

2

oz.

Lemon flavored vodka

1

oz.

fresh pink Grapefruit juice

1

lemon for garnish
Instructions
In a large shaker filled with ice add the liqueur, vodka and grapefruit juice. Stir to combine. Strain into a chilled martini glass and garnish with a lemon strip if desired.