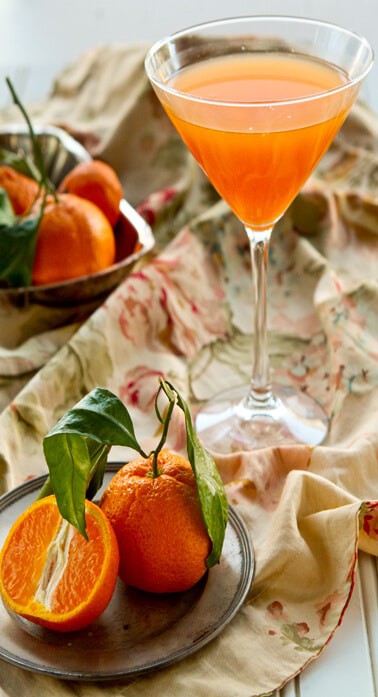 One of the best things about writing a food blog is that you not only get to play with food, but you also get to review cookbooks… and given my obsession with them this is a good thing!! Recently, Quirk Books sent me a copy of "Little Old Lady Recipes – Comfort Food and Kitchen Table Wisdom" by Meg Favreau.
This cookbook is a collection of recipes by real life home cooks – an homage to the "extraordinary women who create potluck dinners, church socials, and the best desserts you've ever tasted". It covers everything from basic oatmeal to.. gimlets (but more on that, later). Each recipe is accompanied by a photograph of the cook (instead of the dish) and more often than not a "pearl of wisdom".
Seriously, how can you not love a cookbook that has quotes like this –
"If you are working in the kitchen and someone asks if you want help, immediately remove your apron, hand it to them, and go into the living room to have a drink:. – Gladys, bridge club hostess, 84
Like all cookbooks in my stack, I read this one cover to cover.. and I loved every page. The recipes, the photos and the quotes … it truly is a snapshot of American cooking that is often overlooked and a wonderful way to "re ground" your approach to food and cooking.
Ok, so back to the gimlets.
The recipe in Little Old Lady Recipes is the classic recipe with gin and Rose's lime juice. But as usual, I can't go with the stated recipe and have to "tinker" – especially since I didn't have any Rose's Lime Juice. Sitting on my kitchen counter was a huge bowl of tangerines and I thought… why not?
Why not, indeed.. it was delicious and while not strictly a gimlet, I think the "little old ladies" would approve!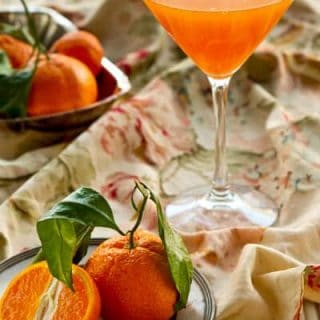 Ingredients
2

oz.

vodka

2

oz.

tangerine juice

1

oz.

simple syrup

ice
Instructions
Fill a shaker with ice. Add the vodka, tangerine juice and simple syrup. Shake to combine the ingredients. Strain into a martini glass.
Nutrition
Calories:
231
kcal
|
Carbohydrates:
26
g
|
Sodium:
17
mg
|
Potassium:
100
mg
|
Sugar:
26
g
|
Vitamin A:
145
IU
|
Vitamin C:
17.6
mg
|
Calcium:
10
mg
|
Iron:
1
mg