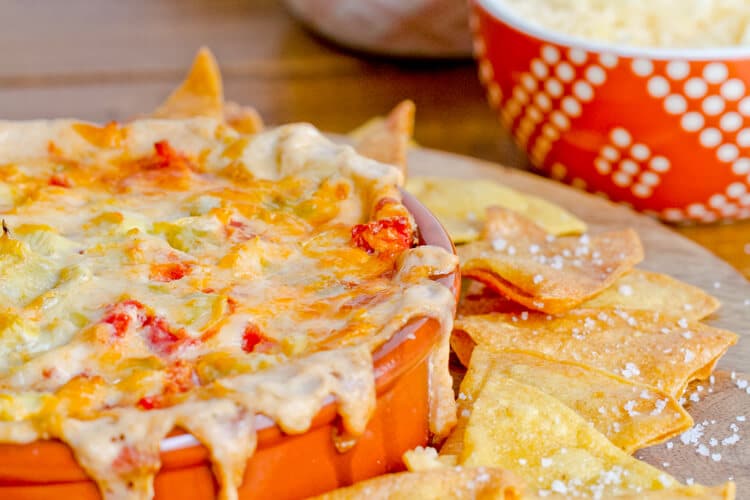 It's almost here... football season!! Which means... snacks! Wings, pigs in a blanket, chips, salsa and guacamole are all on the rotation list for game day goodies. But what takes pride of place on game day in our house is a hot dip -  whether its a salsa dip, an onion dip or a bacon dip game day really isn't complete without a hot, creamy, cheesy, drippy dip.. and this Queso Tomato and Artichoke Dip has got it all!!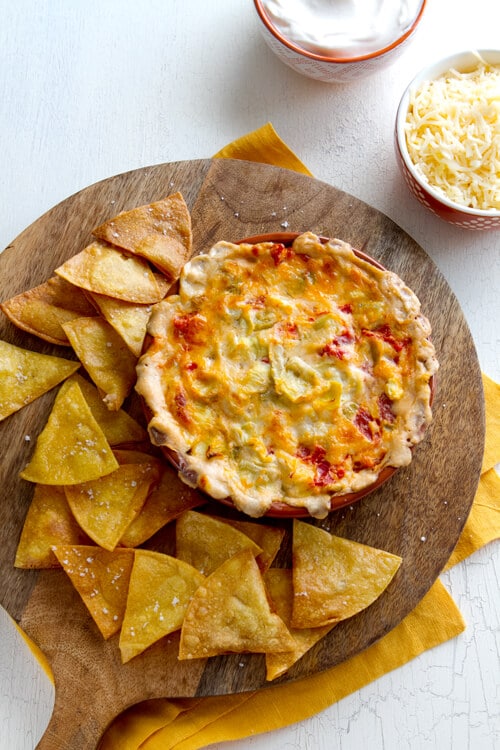 I used Cacique's  Four Quesos Blend cheese and Crema Mexicana instead of the more traditional  cheddar/jack and cream cheese combination. The  Four Quesos Blend and Crema provided that perfect marriage  of cheesy and creamy  with a little tang from Crema. Substituting the Crema for the more traditional cream cheese gave me a dip that was both lighter and fluffier. We loved this  flavorful change and I can't wait to try the Queso Blend and Crema in some of my other hot dip recipes.
Assembling this dip is a snap - using a few pantry staples I can stir this up in minutes and then stash it in the fridge and then pull it out and bake it to a golden and drippy perfection.
Which means I'll spend more time watching the game than watching the food... which is a total "win" for me!!!
Head on over the Cacique blog to get the recipe and other great game day recipes!