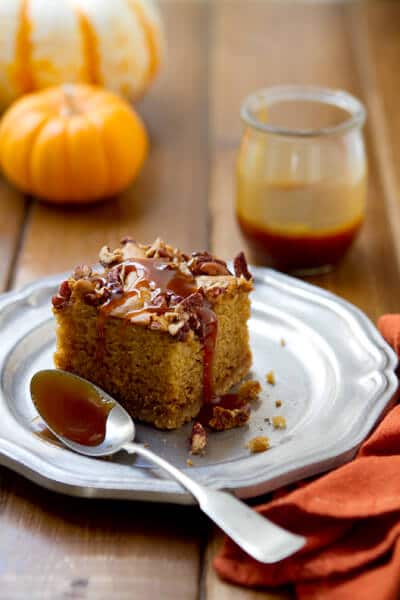 Bonjour mon amis!!!   I know things have been a bit quiet around here… I've just returned from a 10 day trip to France and I honestly thought I'd get this recipe for Nutmeg Cake up during my trip.  But like my plan to not gorge myself on cheese, bread and pate… it didn't happen!
The trip was amazing and I can't wait to share some of the recipes that the trip has inspired – but before we get to that, lets talk about this Nutmeg Cake. This cake was a standard in my house growing up  – as I've mentioned before my  mom was a master of the  "quick dessert" – her 4 Minute Brownie Pie and this Nutmeg Cake were part of her "go to" list for simple and tasty desserts. Although this is a perfect dessert for a Sunday Supper party  (with a drizzle of salted caramel sauce) it's also perfect for breakfast or brunch too!!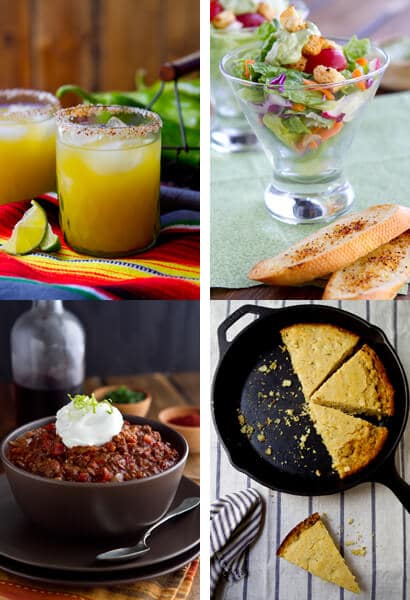 Sunday Supper Party Menu
Avocado, Tomato and Chili Lime Salad tini
Nutmeg Cake
Ingredients
2 cups light brown sugar
2 cups flour
1/2 cup unsalted butter
1 egg
1 tsp. freshly grated nutmeg
1 cup sour cream (I used reduced fat)
1 tsp. baking soda
1/2 tsp. salt
1 Tbsp. dark rum
1/2 cup chopped, toasted nuts
Instructions
Pre heat the oven to 350 degrees. In the bowl of a food processor combine sugar, flour and butter. Pulse until crumbs form. Place 1/2 crumbs in the bottom of a greased 9 inch square pan. Pour remaining crumbs into a large bowl. Beat the egg with the sour cream in a small bowl. Add to the crumbs with the baking soda, nutmeg, rum and salt. Stir until combined. Pour batter into pan and sprinkle with the nuts. Bake for 35 - 40 minutes or until a tester comes out clean.
7.6.4
163
https://www.acommunaltable.com/nutmeg-cake-recipe-for-sunday-supper-party/