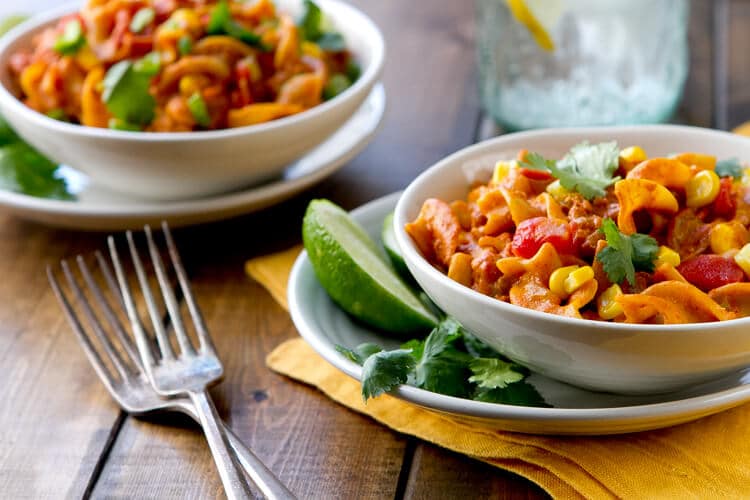 Lately I've been working on recipes that my oldest son can make now that he is living on his own. Minimal chopping and easy to find ingredients are "must haves" - and if you saw him chop an onion you'd understand why! One pan/pot recipes are a definite bonus since I'm competing with microwaveable meals here!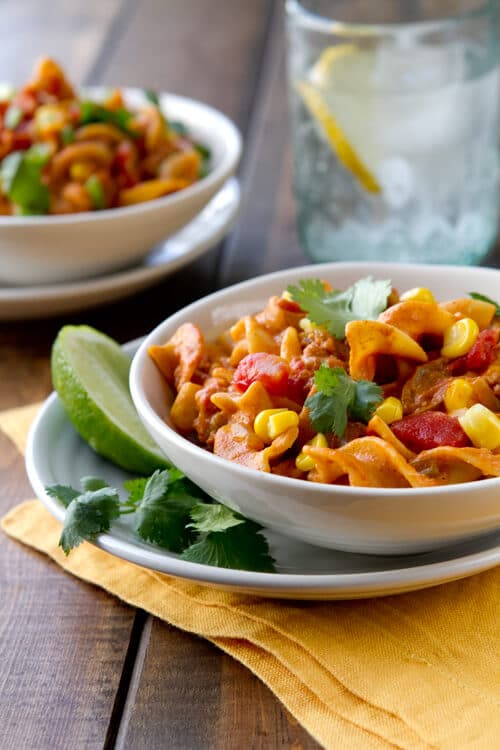 Oh, and the recipes should only need a simple side, like salad, bread or rice. This Chorizo Skillet Pasta is all of that - and it passed the "taste test" with flying colors! Since Cacique's Pork Chorizo is so full of flavor, this Chorizo Skillet Pasta needs little in the way of flavor boosters - but it does need a chopped onion! The rest of the ingredients - canned tomatoes, chiles, frozen corn and noodles don't need any preparation at all - except a can opener and he has mastered that skill - thank goodness.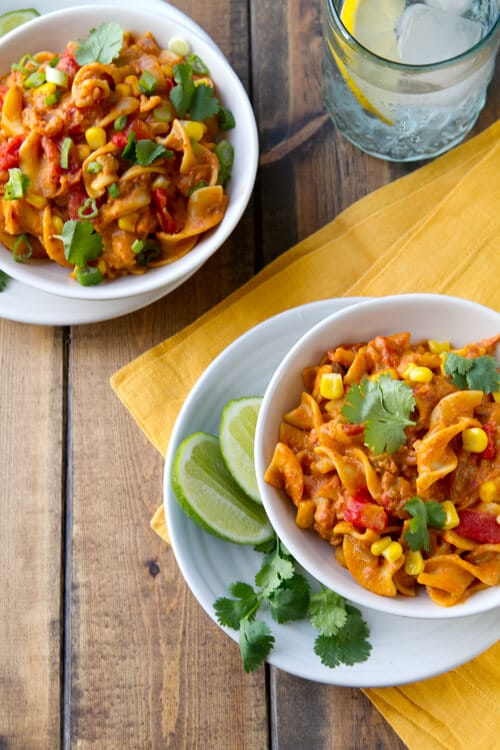 Just before serving, Cacique's Crema Mexicana Agria is stirred in - the creamy slightly sour crema is the perfect finishing touch - making this Chorizo Skillet Pasta creamy and delicious... and definitely something even my son can successfully make!
Want to try the recipe?? Check out Cacique's blog to find it and some other terrific recipes!
This was a sponsored post on behalf of Cacique, Inc. As always, all opinions are my own!