Happy 2016!! Wishing you all a happy, healthy and joyous year!!
Caramelized Citrus and Avocado Salad…tangy citrus, creamy Fuerte avocados,crunchy cucumbers and fresh herbs all dressed up  in a bright and sunny citrus vinaigrette…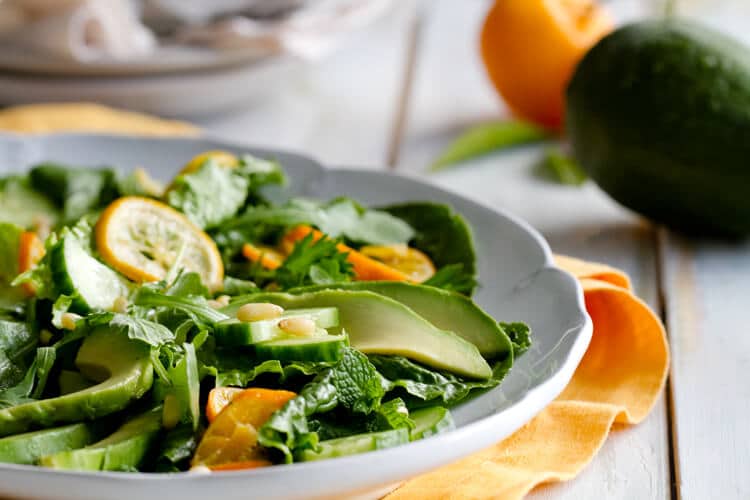 It really doesn't get better than that, does it?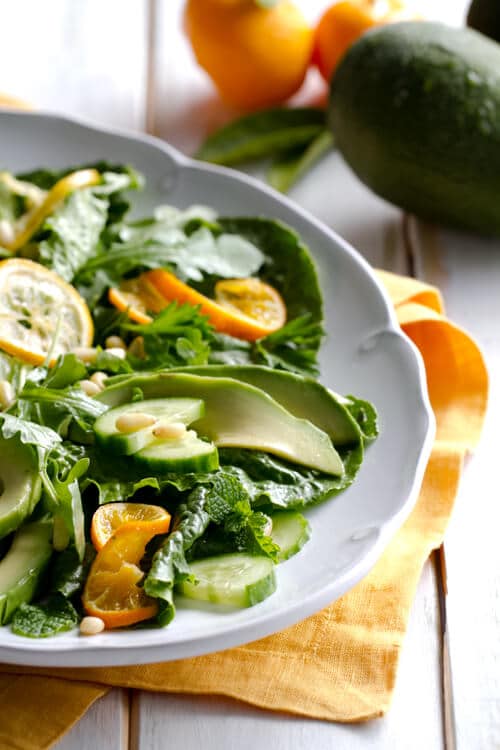 These are not just any avocados. These are Fuerte avocados from California Avocados Direct – a  family operated ranch where the Holtz family has been growing  avocados for over 100 years – growing not only  Hass but Fuerte and Reed avocados. If you aren't familiar with either Fuerte or Reed avocados, it isn't surprising since you won't find them in your local grocery store. Both the Fuerte and the Reed are more fragile and thus have become less popular – which is a shame because they are both incredibly delicious.
And why I am so thankful for California Avocados Direct which makes it sooo easy for me to get my hands on these beauties!!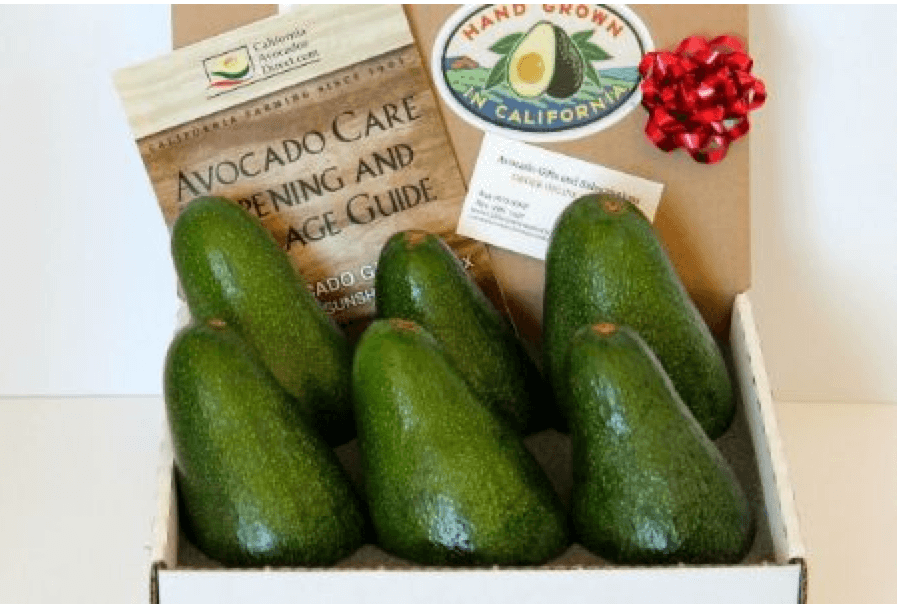 These Fuerte avocados are, without question, the BEST avocados I've ever had. Period. Think of the best Hass avocado you've ever had and then, imagine a more intense, creamier and silkier texture.
Better yet, order some of these incredible avocados and try them – plain, or  in this Caramelized Citrus and Avocado Salad.
With the "big game" coming, now is a perfect time to order some of these luscious avocados.
And regardless of who wins the game, you'll still be a "winner" with these avocadoes from California Avocados Direct!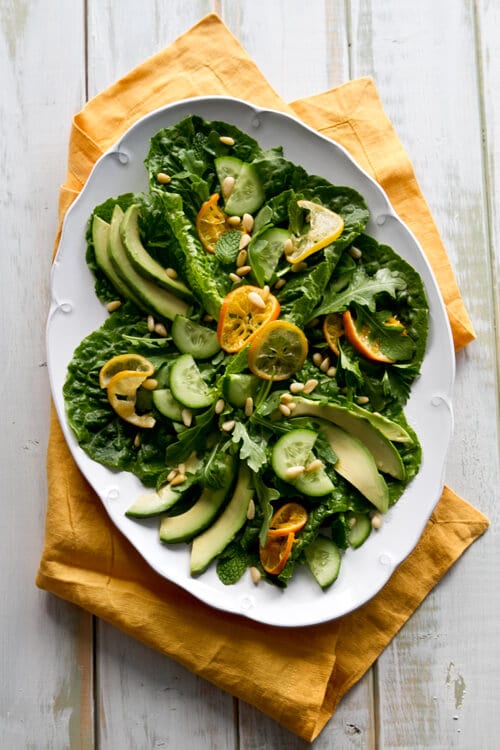 California Avocados Direct graciously provided me with avocados for this post. As always, all opinions stated are mine alone.
If you love salads as much as I do, you might also enjoy: