Jump to Recipe Classic and easy to make The Adonis Cocktail has an added bonus - it's also low alcohol!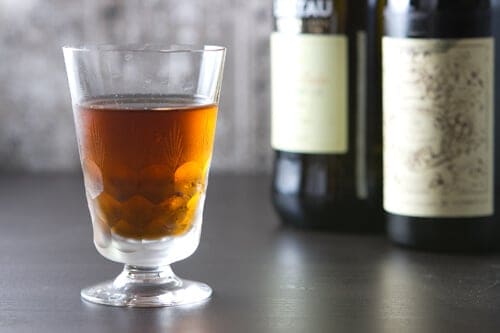 Classic an easy to make, the Adonis Cocktail has an added bonus.. it's low in alcohol!!
Low alcohol cocktails are one of my new obsessions and one I've been wanting to share with you all. Along with this Bourbon Amaretto Cocktail, and this Chambord Cocktail the Adonis is one of my favorite before dinner cocktails. It's incredibly easy to make and only has 3 ingredients!
These types of cocktails aren't new exactly - many of them have been around for years but fell out of favor for one reason or another. Which is a shame, because they are delicious!
One of the earliest is The Adonis Cocktail, created in the 1880's and named, not for the god but rather for a popular play - or should I say a popular actor since it seems women (and some men, I am sure) were more "enamored" with the actors legs than the play itself!
The Adonis Cocktail (the cocktail and not the play!!) is definitely on my "top 10" list because it features one of my favorite low alcohol ingredients to work with - Spanish sherry.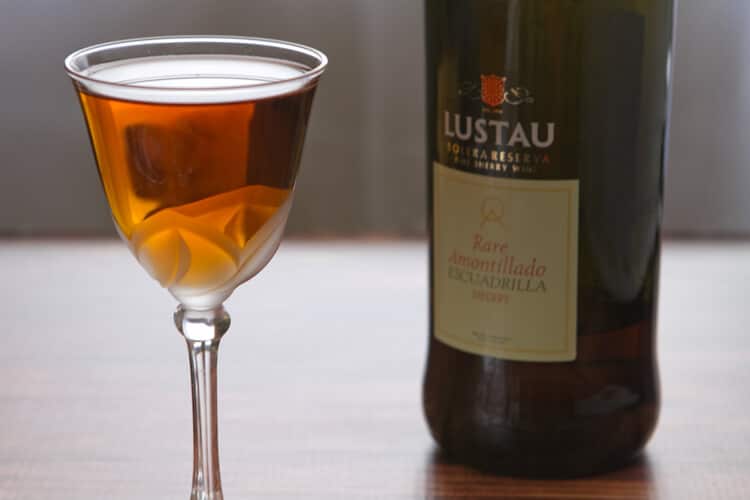 First off, this is not that ghastly concoction know as "cooking sherry"!! No, this is the "real deal" as they say, a fortified wine from the "sherry triangle" in Spain. Like many fortified spirits, there are different types of sherry- fino, oloroso and amontillado to name a few.
Which means even more fun ingredients to play with!!!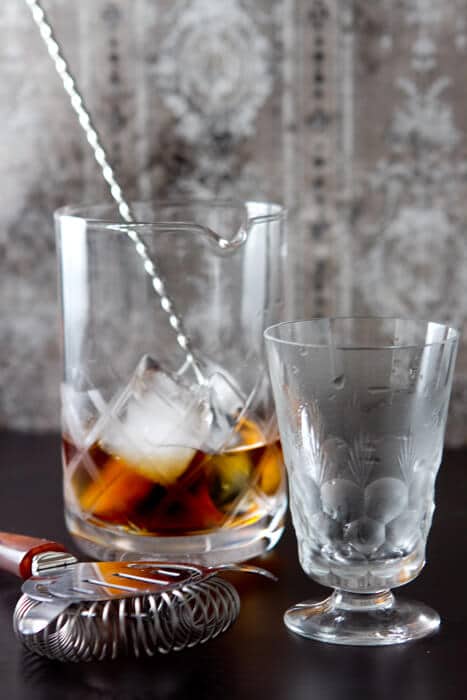 But lest you get overwhelmed, you don't need a cupboard full of different bottles of sherry to enjoy sherry-based cocktails!! After a bit of experimenting ( I know, I know poor me!) I became a huge fan of Lustau's Amontillado sherry for cocktails. With flavors of almonds, dates, wood and a little salt it plays incredibly well with lots of flavors - making it one of the bottles I reach for most often when making a cocktail.
Clocking in at 18.5% abv (alcohol by volume) it's less than half that of bourbon - which is ideal for those who love the taste of cocktails but don't like heavy alcohol. Oh, and did I mention that sherry is also reasonably priced?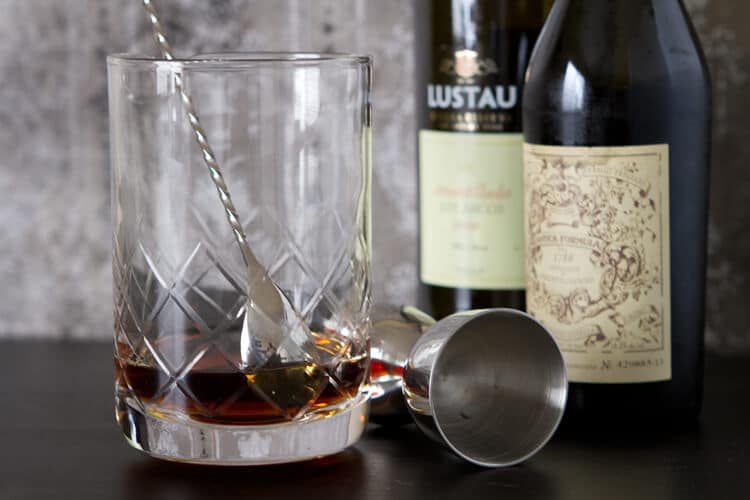 So now that I've sold you on trying sherry as a cocktail ingredient let's start with one of the easiest - the Adonis Cocktail.
Sherry, sweet vermouth and orange bitters. That's it. But don't let the short ingredient list fool you. This cocktail is rich, with a rounded, fruity sweetness with a slight bit of bitterness on the finish that makes it an ideal before dinner cocktail.
Personally, I think the color is as beautiful as Adonis himself - and perfect for the holidays!
Other Low alcohol cocktails you may enjoy! 
📖Recipe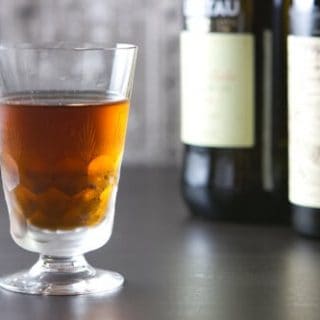 Ingredients
1 ½

oz.

Lustau Amontillado sherry

1 ½

oz.

sweet vermouth - I use Carpano Antica

2

dashes orange bitters - I use Regan's
Instructions
Combine the sherry, vermouth and bitters in a mixing glass filled with ice. Stir for 30 - 45 seconds. Strain into a chilled cocktail glass.
Nutrition
Calories:
78
kcal
|
Carbohydrates:
3
g
|
Protein:
0
g
|
Fat:
0
g
|
Saturated Fat:
0
g
|
Cholesterol:
0
mg
|
Sodium:
2
mg
|
Sugar:
0
g