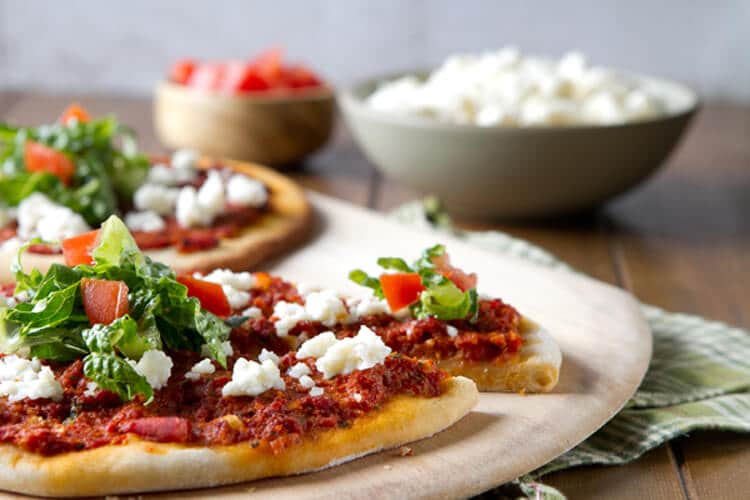 Between sports, school and meetings, getting dinner on the table can sometimes be a challenge in my house. So I am always looking for easy, nutritious and delicious meals for those nights when everyone seems to be on a different schedule and I need something that  is quick, tasting and filling to hand them as they head out the door. Pizzas and flatbreads are huge favorites in my house and this Chorizo Flatbread with Queso Fresco and Tomato Salad is not only easy but delicious - and the fact that it's loaded with vegetables is a bonus!
A simple combination of Cacique Beef Chorizo, onions, bell peppers and tomatoes makes a fresh and spicy topping for store bought or homemade pizza dough. A sprinkling of Cacique Queso Fresco provides the perfect amount of cheesiness and the tomato salad provides a fresh crunch that goes perfectly with the spicy chorizo!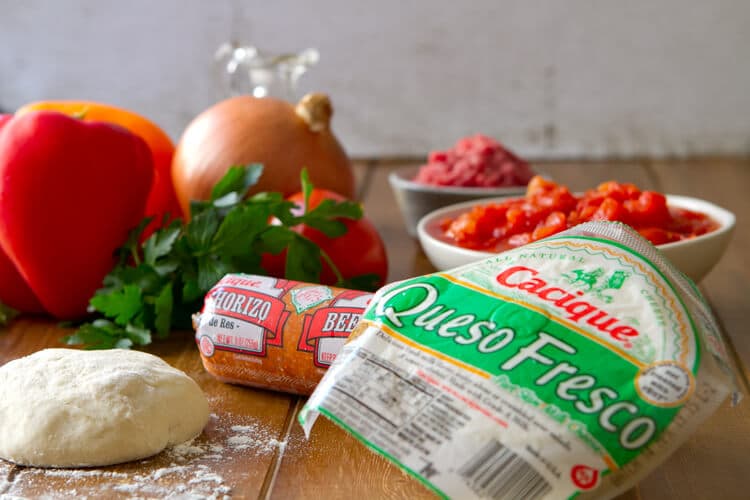 You can make and bake these Chorizo  and Queso Fresco Flatbreads with Tomato Salad  ahead and freeze them for quick meals too - just take them out of the freezer and bake for 5 - 8 minutes and top with Queso Fresco and Tomato Salad. Definitely quicker than delivery pizza!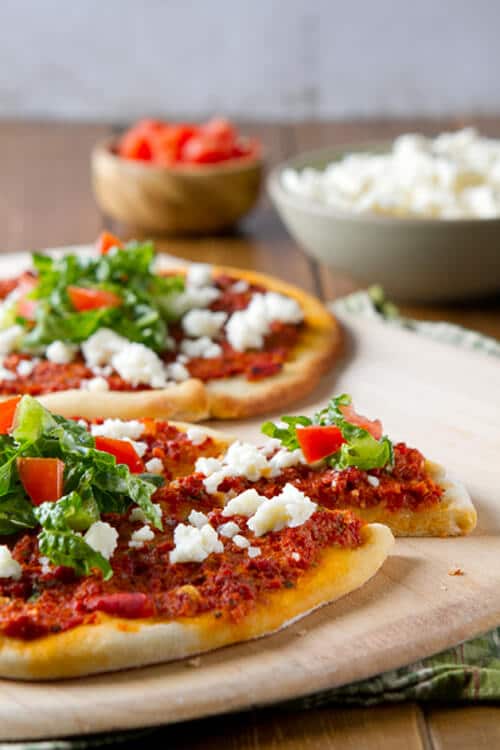 Head on over to Cacique to check out my recipe for Chorizo Flatbreads with Queso Fresco and Tomato Salad as well as some other fabulous recipes featuring Cacique products!
This post was sponsored by Cacique, Inc. however all opinions are my own!