This easy Bourbon Lemon Drop Martini is sweet, sour and oh so good – a homemade sweet and sour mix is the key!  Refreshing enough for summer and smooth enough to drink in the fall.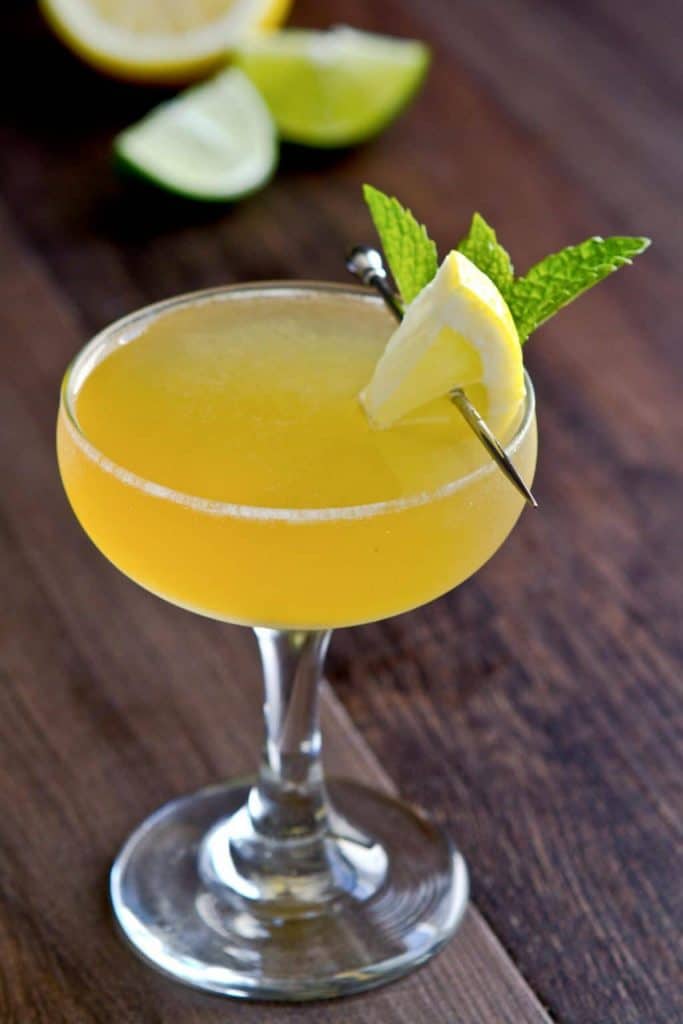 There is nothing I like more than a challenge .
My cousin had recently returned from Nashville and our conversation went something like this….
"Ummm… Nance, I just got back from Nashville and had the most incredible cocktail – it had bourbon and lemon in it and it was so refreshing – do you think you could re create it for me?"
Uh huh. So after asking a few more pertinent questions ( how it was served, how sweet was it, any other flavors she could detect?) I went to work.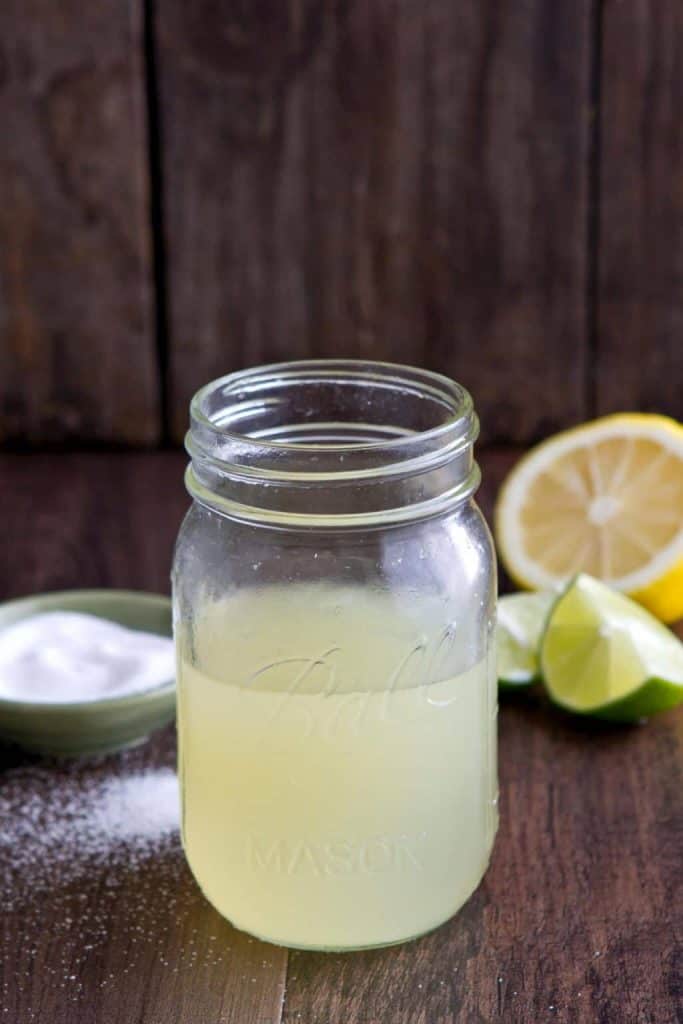 Yes, it's a tough job but somebody has got to do it! So after a bit of experimenting, I came up with this Bourbon Lemon Drop Martini!
The Bourbon Lemon Drop Martini
This Bourbon Lemon Drop Martini is really a sour – part of that class of cocktails that includes margaritas, Daquiri's and Mojitos. It's basically a mixture of a base liquor, a"sweet" and a "sour". Ah, but that is where it gets interesting! In some cocktails straight lemon or lime juice works just fine.. in others, like the margarita, not so much.
When I was playing around with this Bourbon Lemon Drop Martini,  I knew it needed something other than a straight lemon juice for the "sour" component – straight lemon juice resulted in a cocktail that was harsh and flat -not what I was looking for! So, I thought about a "sweet and sour mix"  – but I knew, from countless awful Margaritas, that a store bought "sweet and sour mix" wasn't going to cut it.
So I made one – and found the cocktail I was looking for.
Nicely balanced, sweet, and a little sour, it highlights all those lovely caramel and vanilla flavors of bourbon and is a great introduction to "bourbon cocktails" – even for those who don't like bourbon… and yes, you know who you are!!!
Interested in some other bourbon cocktails? You might like to try this Honey Bourbon Old Fashioned,  Citrus and Spice Kentucky Mule or maybe a Fig, Bourbon and Honey Smash!
[mailmunch-form id="572307″]