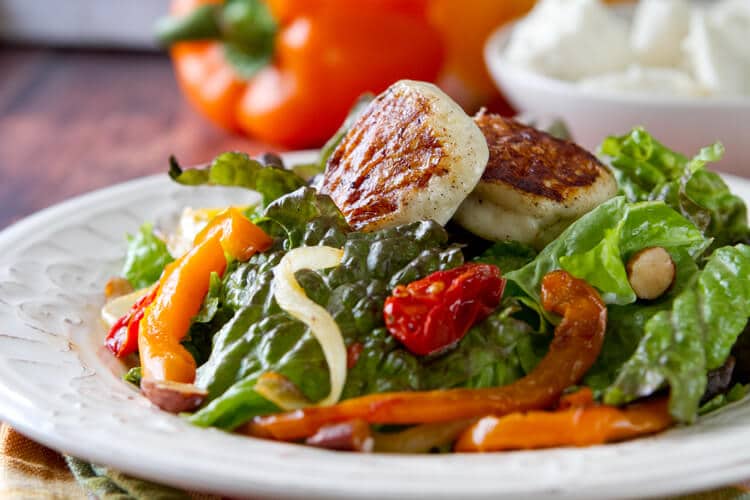 Over the past couple of years, I've been trying to add more vegetables to our diet and reduce the amount of meat that we eat. More often than not, my attempts at meatless meals are greeted with this question.
"So where is the meat?"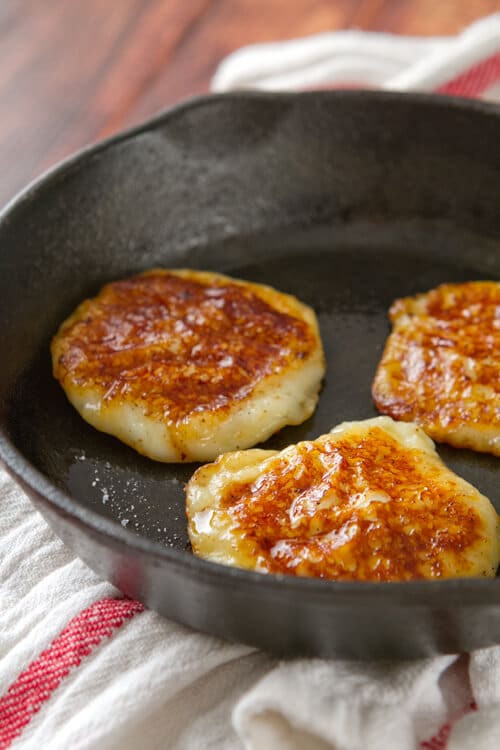 Except when I made this Seared Panela Salad with Sherry Vinaigrette. I'd been playing with Cacique's Panela cheese and loved how simply searing it in a pan brought out a wonderful nuttiness and thought the cheese would be a terrific addition to a Spanish influenced salad I'd been thinking about trying. After tinkering a bit with flavors and ingredients, I finally had a meatless main dish salad that I thought my husband would like.   When I asked my husband how he liked the salad he said " I don't know yet - I am still enjoying the cheese!"
Which I thought was a good sign!
After a few more bites I received the verdict - he loved the salad and didn't even miss the meat!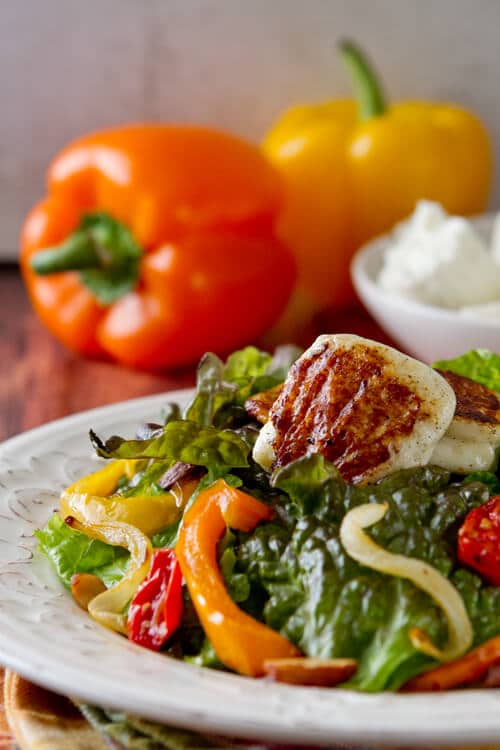 This salad is surprisingly filling and full of flavor - roasted peppers, tomatoes  and sweet onions and  smokey almonds  are paired with  crispy, creamy and meaty  grilled Cacique Panela cheese  and dressed with a nutty sherry vinaigrette, it only needs a side of bread for a complete and filling meal!
Want to give this salad a whirl? Head on over to Cacique for the recipe...
I was compensated by Cacique for this post. However, as always, all opinions stated herein are my own!