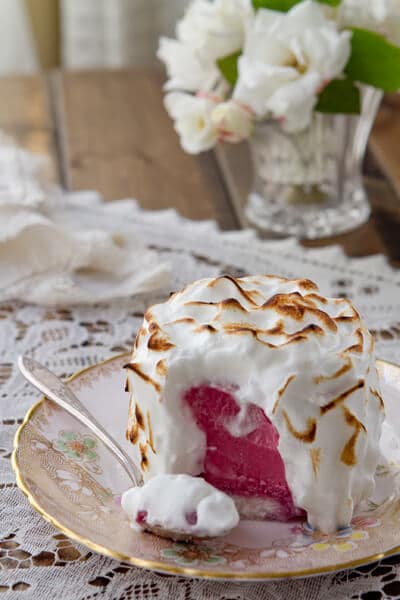 There is no question about it... my pants are tighter than they were 4 months ago. Between Thanksgiving, Christmas and New Year's in Italy and the Superbowl it has been one long food fest here at The Table.
And Friday is Valentine's Day....which generally means a nice dinner (at home!) a bit of bubbly and... dessert. Which of course, is not helpful when one is trying ahem to lose those "oh so enjoyably gained" extra pounds. But all is not lost...(pardon the pun) at least when it comes to dessert because you can have your cake and eat it too without your pants getting tighter with this Baked Alaska (ok, done with the puns... promise!!!!)
Not exactly "au courant" - Baked Alaska is a bit of an old fashioned dessert that you don't see very often on restaurant menus - which I don't really get since what's not to like about ice cream, cake and creamy meringue that's been caramelized oh so slightly????
I have no clue.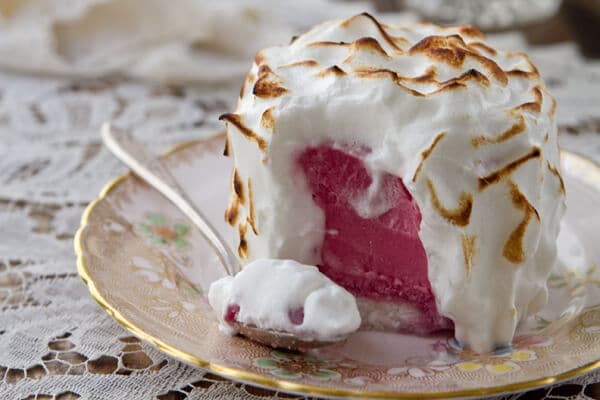 Ah, but wasn't I saying something about Baked Alaska and your pants not getting tighter? If so... ummm what about that ice cream and cake??? Well, you know me and my seeming inability to make a recipe as written - so of course I had to tinker with the traditional recipe a little - substituting angel food cake for the richer butter cake that is normally used and substituting sorbet for the ice cream. And as for the meringue? Well, here is the real "secret" to this Baked Alaska and the reason it may not be as popular on today's restaurant menus - meringues use raw egg whites and so can be rife with salmonella bacteria... not exactly very romantic, is it?
Which is just another reason why I love Safest Choice Eggs. Since Safest Choice Eggs are pasteurized in the shell, so there is no risk in using them in desserts like Baked Alaska.
To find out how easy it is to make Baked Alaska, check out my recipe on the Safest Choice Website!