Thoughts on Love and a Food Photography Shootout
Happy Valentine's Day! Today is the day we celebrate romantic love - but I think that's a bit too narrow a definition for Valentines Day, don't you?
I've always thought that Valentine's Day  should be about love in all its forms - love for your significant other, love for your family and friends, love for your pets and ... love for what you do.
Todd Porter and Diane Cu of White on Rice Couple love what they do.  Their love and passion for food photography  is palpable - you can feel it  in their work  and when they  speak about it.  It is infectious and it is inspiring. Seeing their work and listening to them talk about their craft makes me want to be a better photographer and a better story teller.
This past week, I was honored to join Todd and Diane of White on Rice Couple at their studio in Los Angeles for the first Food Photography Shootout along with about 12 other bloggers - some old friends like Cathy and  Marie and many new ones like Sandy and Amanda. Todd and Diane generously shared their knowledge with us - telling us how they think through a photograph and showing us how they set it up. They answered our endless questions  and were as excited about sharing what they know as they are about their craft.  Then it was our turn - to shoot and to ask questions of them and each other. I learned so much on Wednesday but two things in particular stood out. They apply to anyone who takes photographs and I hope that you will find them as helpful as I did -
Look at where the light is hitting your subject before shooting and ask yourself "is that where I want the light to be?" If not, move - either yourself or your subject !!
Get excited about what you are shooting.  What is it that you love about what you are photographing - focus on that!
A huge and heartfelt "thank you" to  Todd and Diane and my fellow bloggers for helping me learn how to paint with light through a camera lens.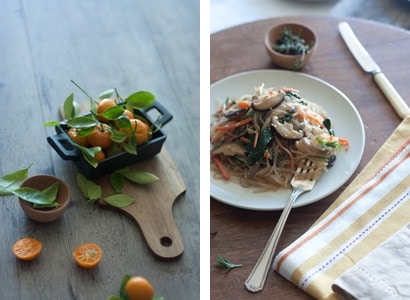 Well, this wouldn't be a food blog without a recipe now would it? So, in honor of Valentine's Day, I made some little savory heart scones. A little lighter in fat and texture than regular scones, they are the perfect accompaniment to salads or soups - and speaking of soups, this week it's "Soup - a - polooza"!!! Hosted by Kristen of Dine and Dish it's a celebration of soup (because we simply haven't had enough celebrations, right?)  So, Come join Soup-a - Palooza at TidyMom and Dine and Dish sponsored by Bush's Beans, Hip Hostess, Pillsbury and Westminster Crackers"
Sun Dried Tomato and Cheddar Scones
2 cups all purpose flour
1 tbsp. baking powder
½ tsp. salt
3 Tbsp. butter
¾ cup non fat greek style yogurt
1 egg, beaten
1 Tbsp. water
½ cup shredded cheese (I used smoked gouda and fontina)
1 Tbsp. sun dried tomatoes, minced
1 egg, beaten to blend
¼ tsp. smoked paprika (optional)
Directions:
Pre heat oven to 350 degrees. Line 2 sheet pans with parchment paper. Set aside.
In a large bowl combine the flour, baking powder and salt. Stir to combine.
Dice the butter into ¼ inch cubes and toss with the flour mixture, rubbing the butter in your hands. Continue to rub the butter into the flour until no large chunks of butter remain and the mixture looks like coarse meal.
In a small bowl, combine the yogurt, egg and water. Stir until thoroughly combined.
Add the cheese to the flour mixtures and toss to coat the cheese with the flour. Add the sun dried tomatoes and toss to combine.
Pour the yogurt mixture into the flour and stir with a wooden spoon until the flour is just incorporated and the mixture is soft and shaggy. Do not overwork the dough - it should look a bit lumpy.
On a floured board dump the dough out and knead it a few times - just enough so that the mixture barely holds together.
Pat the dough into a circle about ½ inch thick. Use a 1 ½ inch cookie cutter to cut out the scones, placing each one of a prepared baking sheet, spacing them about 2 inches apart.
Gather up the scraps and pat into another circle and cut out the remaining scones.
Brush scones with the beaten egg and dust lightly with the paprika if using.
Bake for 10 - 12 minutes or until scones are puffed and lightly browned.
[/print_this]