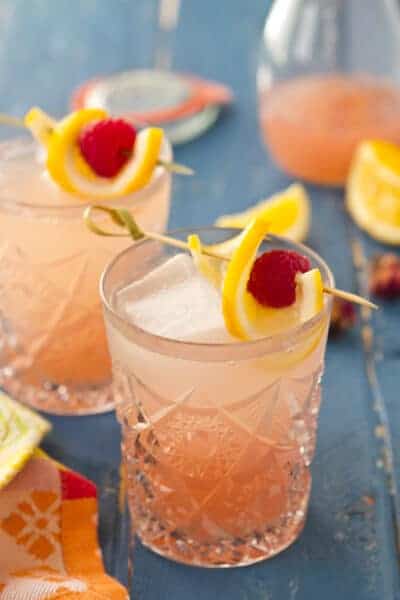 Sometimes I think my refrigerator looks more like the lab of some mad scientist than an actual family refrigerator. There are lots of labeless bottles and jars sporting homemade sauces, pickles, preserved lemons and liquids of almost every color.I recently added a new specimen bottle to the collection - a lemon syrup for my summer "go to" beverage - Sparkling Rosewater Lemonade!!!
I was first introduced to this refreshing drink by my friend Diana after one of our "field trips" - a fun filled day spent visiting the world's largest grower of Tillandsia's - Rainforest Flora in Torrance. Arriving back in the OC we were parched and in definite need of refreshment. Within minutes Diana handed me this gorgeous, pink, fizzy lemonade - a little tart, a little sweet with this beautiful floral aroma from the rosewater - truly the perfect spring/summer libation. We drank ours sans liquor - I know, I know "what were we thinking??? But it wasn't quite 5 o'clock and after downing one of these I could easily imagine turning this Sparkling Rosewater Lemonade into a cocktail by adding a little vodka.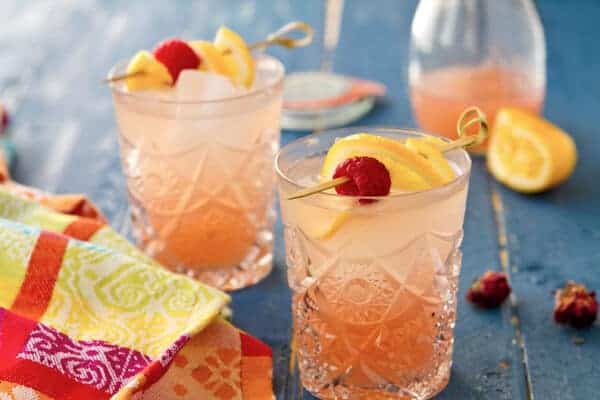 Having a nice supply of lemons from my tree, I juiced those babies up and made a jar full of syrup - a welcome addition to my growing collection of homemade goodies inhabiting my refrigerator - ready and waiting to quench my thirst at a moment's notice. With Mother's Day coming up and the season of bridal showers, baby showers and graduations upon us, this Sparkling Rosewater Lemonade is the perfect beverage to have on hand - and definitely deserving of some of that valuable real estate in your refrigerator!!!