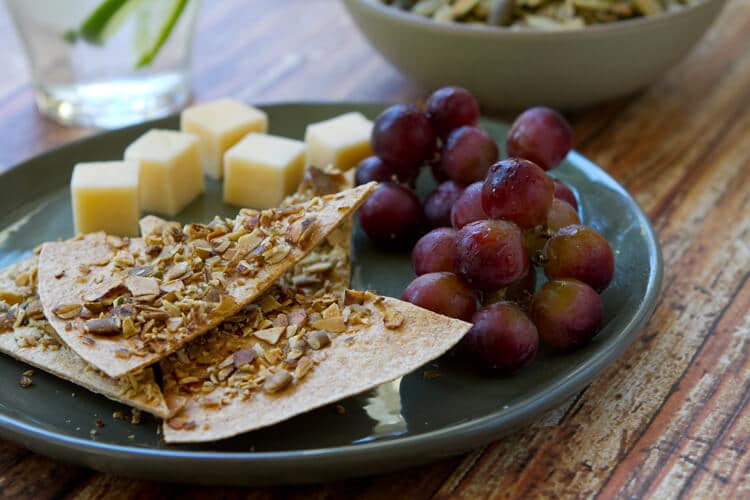 Hello March!!! And if anyone knows what happened to January and February could you let me know? Thanks. Ok, I do know what happened – classes started, I took three trips in a little over 3 1/2 weeks and had the Table re designed – phew!!! So I thought I'd share a little about my travels – especially since they involve food – like these fabulous Pepita and Lime Tortilla Chips by Mary Sue Milliken.
But we'll get to these in a minute.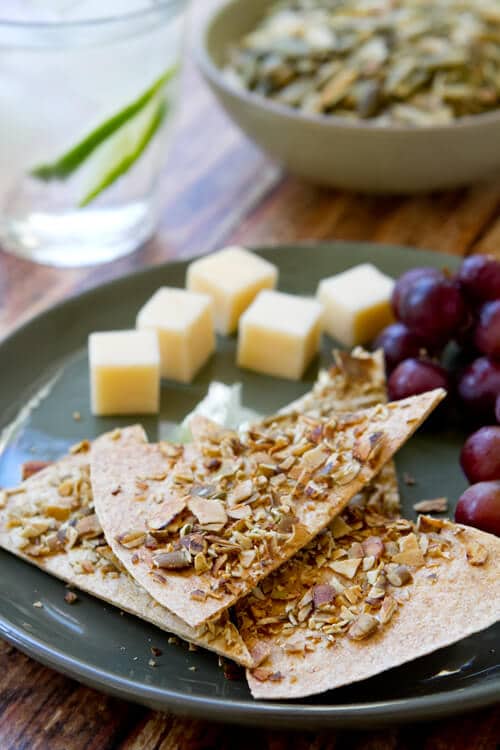 First up –  my trip to  Yosemite for one of the  Chef Holiday Series  at the Ahwahnee.
It was the perfect "girls getaway" –  gorgeous scenery, delicious food and amazingly talented chefs – Suzanne Goin, Mary Sue Milliken and Nancy Silverton were the featured chefs for the session – so yes I was pretty much in heaven!
Each day of this two day session consisted of a demo by each of the chef's followed by a tasting of one of the dishes.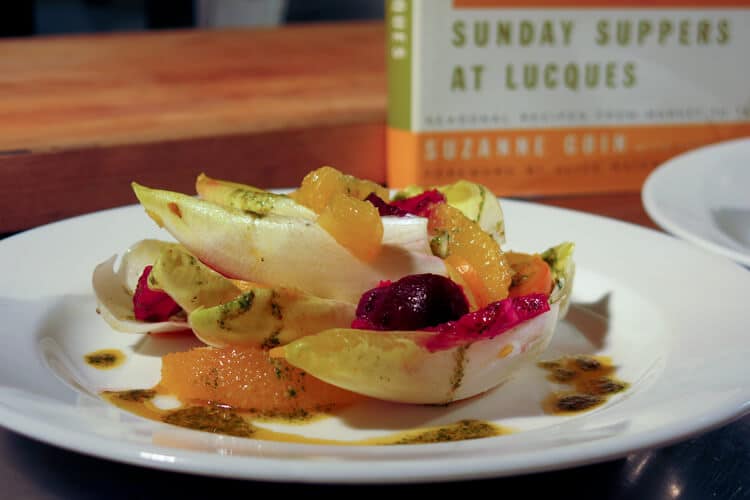 I've been to hundreds of demos over the years and have done hundreds of them myself – but I always learn something new – like how to make these Pepita and Lime Tortilla Chips!  All the dishes the chefs made were infinitely doable –  in fact, Nancy Silverton made a point to say that she's learned to demo dishes that she knows people will make. Which is true, since I made one of her dishes on my trip to Portland……
But that is a story for another day….
One of the things I love most about the Chefs Holiday series is the pacing – there is plenty of time to relax in front of one of the Ahwahnee's massive fireplaces…..
or take a guided photography walk in the valley…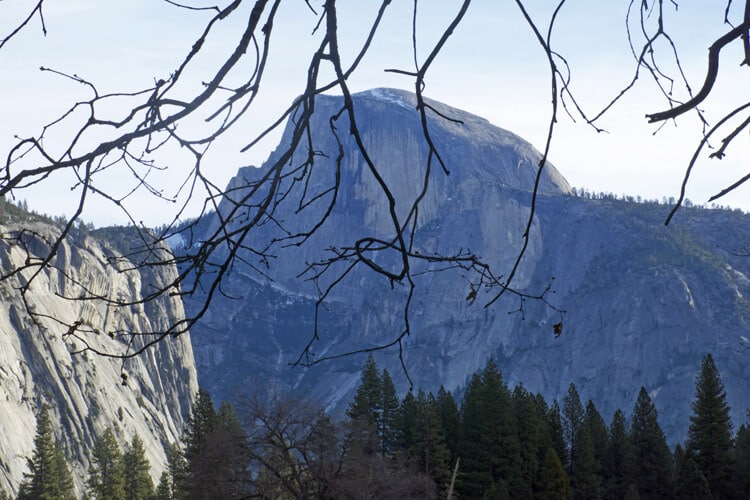 Which is a good thing, because the last evening is the grand finale – a 5 course meal with a course from each of the chefs in the Ahwahnee's gorgeous dining room.
If you've never been to the Ahwahnee before, the dining room alone is worth the visit. A grand, cathedral like space it takes you back in time, and lit by candles – magic!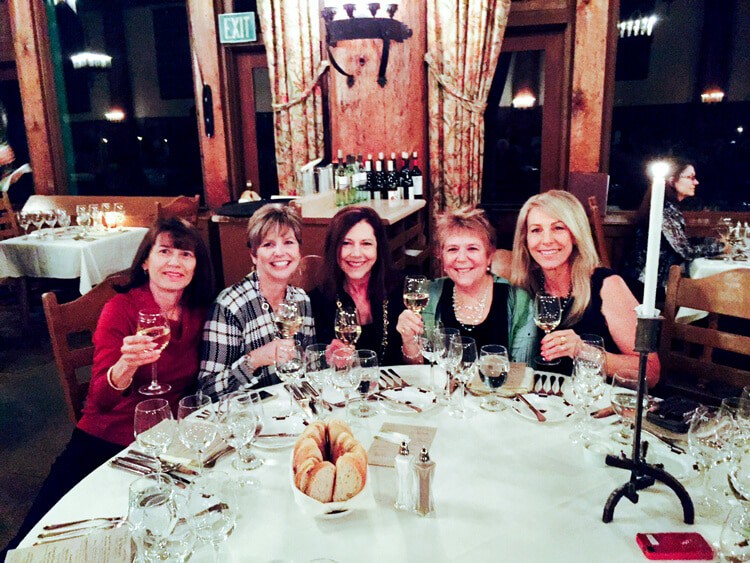 So, what you've all been waiting for… these Pepita and Lime Tortilla Chips! Mary Sue Milliken made these to accompany a Minted Squid Ceviche – which was incredible BTW…
But these Pepita and Lime Tortilla Chips  caught my fancy and I've been dreaming up all kinds of variations. Delicious on their own or as a  side to soups, salads or just as an afternoon snack… and a great way to use up tortillas that are going stale!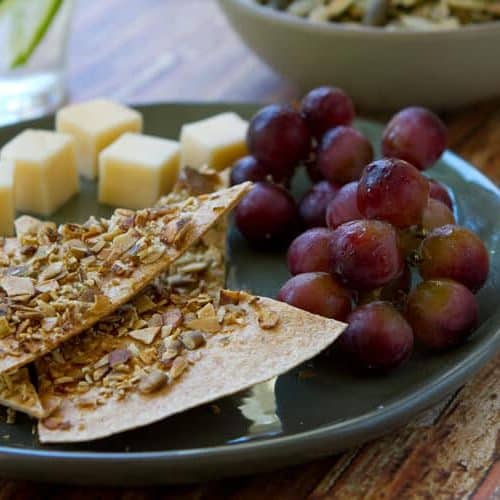 Ingredients
2/3

cup

pepitas

1 1/2

Tbsp.

freshly squeezed lime juice

1/2

tsp.

salt

1/4

tsp.

cayenne pepper

2

Tbsp.

olive or canola oil

1

egg

beaten with 2 Tablespoons water

4

eight inch whole wheat tortillas
Instructions
Pre heat the oven to 350 degrees. Place the pepitas on a parchment lined sheet pan and roast in the oven for 6 - 8 minutes until the pepitas are puffed and slightly golden. Remove from the oven and let cool for a few minutes. Add the pepitas to a medium sized bowl and add the lime juice, salt and cayenne pepper. Toss to coat and return pepitas to the parchment lined sheet pan. Place back in the oven and roast for 3 - 5 minutes until pepitas are dry. Remove from oven and cool.

Roughly chop the pepitas and set aside.

In a small bowl, whisk the egg and water together.

Brush one side of each tortilla with olive or canola oil. Lay the tortillas oil side down on a parchment lined sheet pan. Brush the top of each tortilla with the egg and water wash. Sprinkle the pepitas over the tortillas, coating the entire tortilla.Using a sharp knive, cut each tortilla into 8 wedges. Bake the tortillas for 6 - 8 minutes until slightly golden. Remove from the oven and cool completely. Gently break apart the chips and serve or place in an airtight container until ready to serve.
Nutrition
Calories:
34
kcal
|
Carbohydrates:
3
g
|
Protein:
1
g
|
Fat:
2
g
|
Saturated Fat:
0
g
|
Cholesterol:
5
mg
|
Sodium:
67
mg
|
Potassium:
12
mg
|
Fiber:
0
g
|
Sugar:
0
g
|
Vitamin A:
0.5
%
|
Vitamin C:
0.3
%
|
Calcium:
1.2
%
|
Iron:
1.6
%