A few weeks ago, I was fortunate enough to attend Celebrating Friends & Food with KitchenAid & White On Rice Couple. It was a day to celebrate the release of Kitchenaid's new 7 qrt mixer and 13 cup food processor.. and what better way to celebrate than with food, friends and gorgeous appliances!!! I truly don't think I could have chosen a more appropriate description of the event for it was a celebration of everything that I treasure about this creative, crazy and caring food community that I am a part of.
In their beautiful studio,  Todd and Diane (of White on Rice Couple) fed us amazing food and freshly squeezed juices courtesy of Kitchenaid's new 7 qrt mixers.  Yup, there's an accessory for that!
Todd and Diane also "fed us" – with  their very personal stories of their photographic journey. Their photographs and stories  never cease to inspire me and I find myself creatively re charged and itching to pick up my camera!
But this day wasn't just about photography… it was also about food!!
You see, three very special guests joined us  to share some of their favorite dishes !!
Christina Ferrare  showed us how to make her signature Potato Plates with Smoked Salmon and Creme Fraiche and her daughter, Alex Thomopoulos made a lovely zucchini and cucumber salad  using Kitchenaid's 13 cup food processor. Both of these scrumptious recipes are from  Christina's beautiful book, Big Bowl of Love.
Joy Wilson (aka Joy the Baker) shared how to make her delicious (and addictive!) Meringue frosting from her brand spankin' new cookbook, Joy the Baker.
If you haven't checked out these two cookbooks, you should! They are not only beautiful cookbooks, but ones that you will  actually use and with the season of weddings, showers, and graduations almost upon us, they make perfect gifts –  especially when paired with a Kitchenaid mixer or food processor! (And if you haven't seen the new colors you are missing out… they are gorgeous!!!)
It was truly a fabulous day… and then it got even better. Which I didn't think was possible. But it was.
You see, I won something!!!  Yes, me –  the person no one wants to hit Vegas with because I um… well, I can count on the fingers of one hand the times I have won something.  I was so astonished that when my name was called my first reaction was "what did I do?"
What I'd done is win one of Kitchenaid's Convection Bake Countertop Ovens!!! WOO HOO!!!
So what does a girl do when she wins one of these?
She pulls out all her toys and gets baking!!!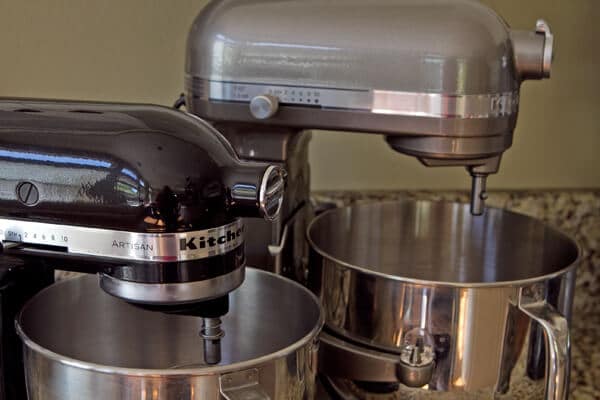 As  I mentioned, the Kitchenaid event was a few weeks ago and so this post is a bit late but for a good reason.
The reason is  I've had to bake these cookies 3 times  ….not because the cookies didn't come out, but because certain people in my household ATE them all before I could take a photograph..twice! I finally ended up making a  double batch just to make sure that I'd have enough to photograph.

But they are forgiven since it was a great excuse to play with  use my new oven. Life is tough sometimes, I tell ya….
a huge THANK YOU to Todd and Diane,  and Kitchenaid for  an absolutely wonderful day and for my beautiful new oven…. P.S. the resident cookie monsters thank you too!!!
Almond Butter, Chocolate and Coconut Cookies
Adapted from Martha Stewart. You could also make this with natural style peanut butter but I love the flavor of the almonds in this cookie. If using smooth almond butter, you could add 1/4 cup chopped almonds to the dough for more crunch.
Print
Pin
Rate
Add to Collection
Go to Collections
Servings:
24
- 36 cookies
Ingredients
1 1/2

sticks unsalted butter

softened

1

cup

old fashioned oats

1

cup

plus 2 Tbsp. all purpose flour

1

tsp.

baking soda

1

tsp.

salt

1/3

cup

granulated sugar

1/2

cup

dark brown sugar

1

egg

1/2

cup

chunky almond butter

1/2

cup

shredded coconut

1/2

cup

semi sweet chocolate chips
Instructions
In a medium saucepan, melt 1/2 of a stick of butter over medium heat. Add the oats and stir, cooking the oats until golden brown - about 6 minutes. Remove pan from the heat and cool.

Pre heat the oven to 350 degrees. In the bowl of a mixer, combine the remaining butter and the sugars and beat until light and fluffy. Add the egg and beat until combined. Add the almond butter and beat until mixture is thoroughly combined. Add the oats and the coconut and mix on low speed to combine. Add the flour, baking soda and salt and mix until combined. Stir in the chocolate chips.

Using a tablespoon (or 3/4 oz scoop) scoop the cookie dough and place on parchment lined sheet pans, spacing about 2 inches apart. Bake cookies for 12 - 14 minutes or until golden brown on the edges. Cool and store in an airtight container.
Nutrition
Calories:
126
kcal
|
Carbohydrates:
17
g
|
Protein:
3
g
|
Fat:
5
g
|
Saturated Fat:
2
g
|
Cholesterol:
7
mg
|
Sodium:
146
mg
|
Potassium:
93
mg
|
Fiber:
1
g
|
Sugar:
10
g
|
Vitamin A:
10
IU
|
Calcium:
28
mg
|
Iron:
0.9
mg