So what will you be serving to drink on Thanksgiving??  I know, am I seriously asking that question?
Between the turkey and all the trimmings, who has time to even think about what to drink???
Ah, but if you follow my  10 Tips for Surviving Thanksgiving, you will have plenty of time to whip up some creative beverages – like this Hibiscus  Cardamon Cooler.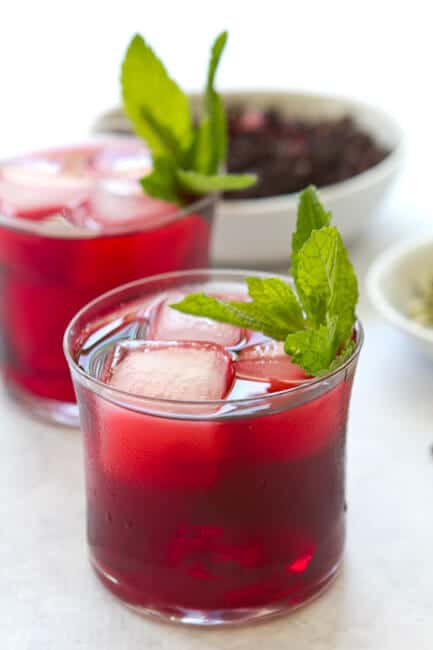 Hibiscus tea is found from Central America to Asia – here in the U.S.  you've probably seen as Jamaica or in Hibiscus Agua Fresca – so you might think it's an odd choice for Thanksgiving. But this Hibiscus  Cardamon Cooler goes amazingly well with the turkey and all the trimmings – it's similar to cranberry juice but it's not as heavy and doesn't have the same bitterness to it that cranberry juice does  –  it's a little sweet, a little tart  and very refreshing – just what you need to go with that big meal!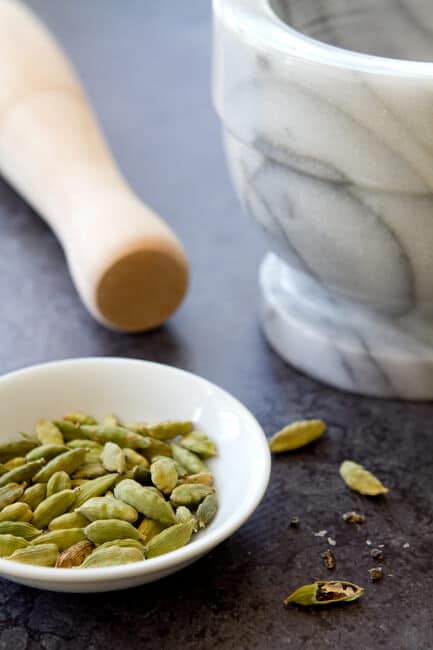 And the color???  A nice change from beige and brown don't ya think???
Jamaica, or Hibiscus tea is becoming easier and easier to find – Melissa's Produce carries Jamaica under their Don Enrique brand and it's widely available – both online and in stores!
I used a cardamon infused simple syrup to sweeten the tea, but you could easily use just plain old simple syrup or honey or agave. Although this Hibiscus Cardamon Cooler is non alcoholic, a little vodka or even rum would make a nice cocktail… after all "it's the holidays!"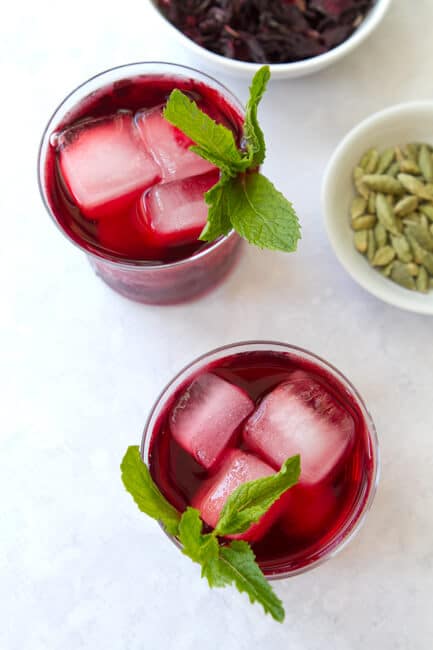 Hibiscus and Cardamon Cooler
Ingredients
½ cup Melissa's Jamaica blossoms
4 cups hot water
¼ - ½ cup cardamon syrup
Cardamon syrup
1 cup sugar
1 cup water
1 Tbsp. lightly crushed green cardamon pods
Instructions
For the Syrup: Bring the sugar, water and cardamon pods to a boil. Reduce to a simmer. Simmer for 10 minutes. Remove from heat and let steep for ½ hour. Strain and refrigerate.
For the Hibiscus Cooler:
In a large pitcher, combine the Hibiscus flowers with the hot water. Let steep for 15 minutes. Strain and refrigerate until cold. Stir in ¼ cardamon syrup. Add more by tablespoons until the cooler is sweetened to your taste.