Riffing on the classic vodka version, this Bourbon Lemon Drop Martini is a sweet,  smooth and refreshing cocktail that's perfect for summer sipping.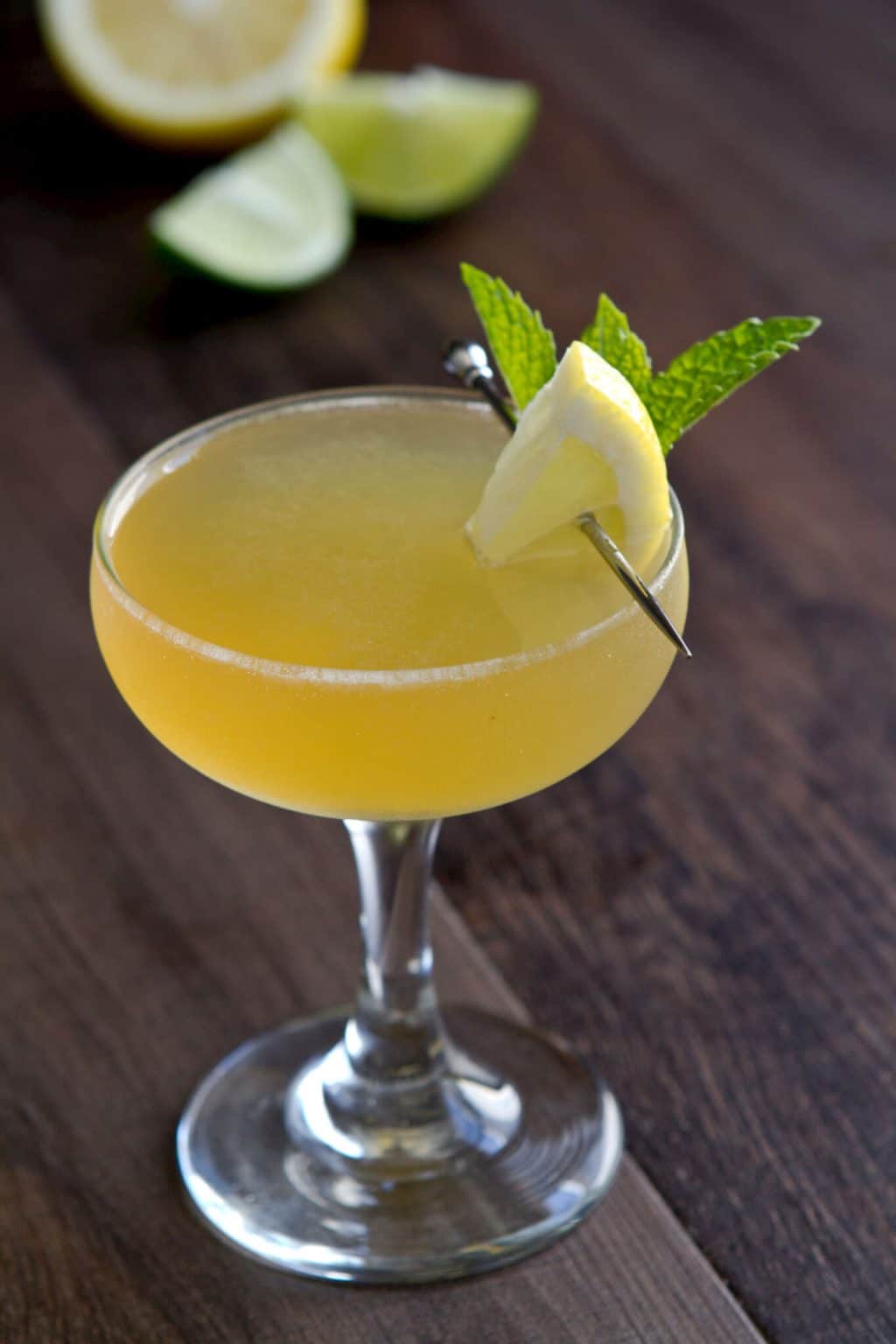 "Could you figure out"…. As a food person, I get this a lot. My friends and family try a dish (or  in this case a cocktail!) that they  fall in love with – and would love to be able to try it at home. Recently, my cousin and BFF took a trip through the south and, on a sticky summer afternoon, settled down and ordered a cocktail – in the afternoon.
Now, if you knew my BFF, you'd know this is  not normal – so I knew, when she asked me if I could figure out the recipe, that this little cocktail must be something truly special.
So, employing my "expert" sleuthing skills" I got right to  work.
She told me it was a variation on the Lemon Drop… with bourbon!
So, after a bit of sleuthing and surfing, I came up with a recipe… or actually two.
So, lets start with the first – homemade sour mix. Yes, you can buy sour mix everywhere – but just don't. Really.
Why? Well, my philosophy is that if you are going to sip a cocktail, it better be a good one. And that starts with using good ingredients. Like homemade sour mix.
Given how incredibly easy it is to make there is really no reason not to. Honestly,once you've tasted it in a cocktail, you will never buy that bottled stuff – ever.
So, what goes into this homemade sour mix? Glad you asked!
Homemade Sour Mix for Bourbon Lemon Drop Martini:
1/2 cup fresh lemon juice
1/4 cup fresh lime juice
1/2 cup sugar
1/2 cup water
Make a simple syrup from the water and sugar (combine in a saucepan and bring to a boil and  simmer until the sugar dissolves). Then stir in the juices. Pour  into a lidded container and refrigerate. This will keep for a week and up to two weeks.
That's it. Easy!!
So, what else makes this cocktail so incredibly good? Limoncello and a hint of mint. Now, the mint might throw you off a bit, but it's subtle. Just enough to provide a refreshing herbal note. Limoncello? Don't think I need to say anything about that, right?
Ok, and bourbon. Did I mention the bourbon??
For this Bourbon Lemon Drop Martini you are going to want a bourbon that has a bit of heft to it – Jack Daniels would be an obviously good choice or you can use what I did –Buffalo Trace.
For those who aren't bourbon fans – well, this cocktail might  just change your mind.
Who knows… you might even start ordering this in the afternoon too!!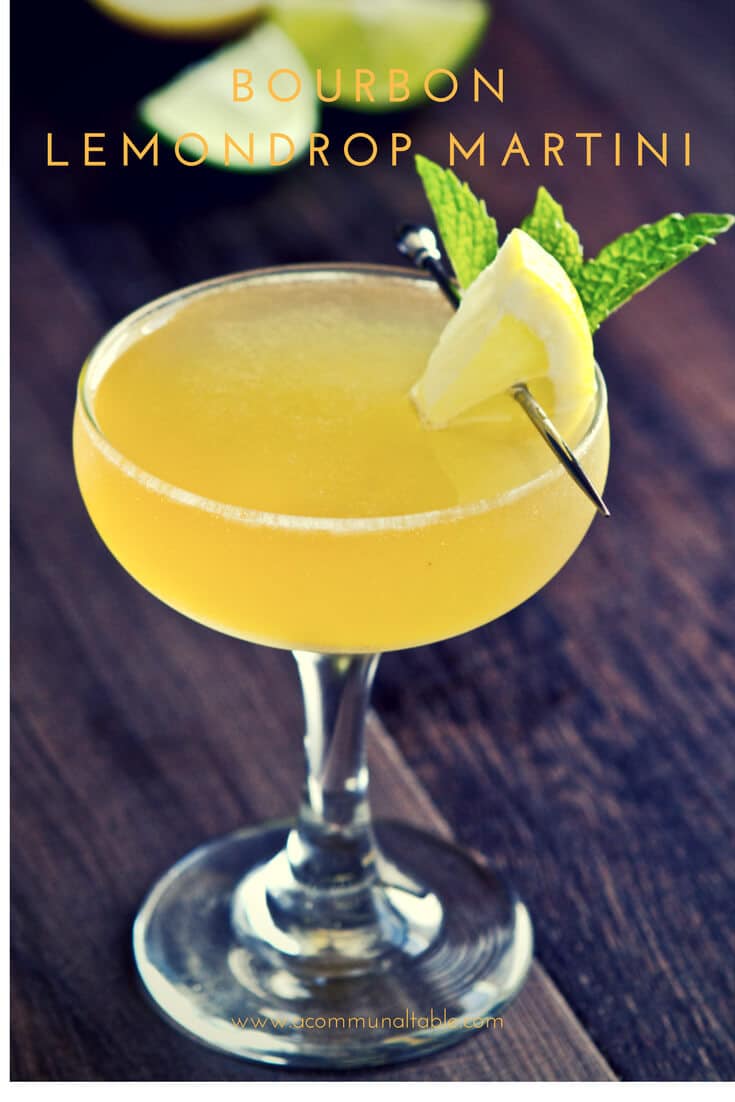 Nancy Buchanan
Yields 1cocktail
Bourbon Lemon Drop Martini
10 minPrep Time
10 minTotal Time
Ingredients
1 1/2 oz. good kentucky bourbon
1 oz. limoncello
2 oz. homemade sour mix
6 fresh mint leaves
Instructions
In a mixing tin, combine the bourbon, limoncello, homemade sour mix and mint leaves.
Fill the other mixing tin with ice about 2/3 full.
Pour the cocktail over the ice, place the other tin on top and secure.
Shake for 3- - 45 seconds until the tin is cold.
Double stain into a chilled cocktail glass.
7.6.3
245
https://www.acommunaltable.com/bourbon-lemon-drop-martini/
Save
Save
Save
Save
Save
Save
Save